When poultry farming is organic, you have an extra guarantee that what you consume is respectful of animals and their diet is healthy, they have also been raised in freedom, and this is the case of the chickens from the Binifela farm, in Capdepera.
A family farm where there is mainly chicken farming and organic garden. All certified by CBPAE (Balearic Council of Ecological Agricultural Production). Organic chickens, in mobile poultry houses and with a directed pasture system to guarantee the maximum availability of grass and to be able to provide better nutrition to the animals and produce much higher quality meat.
All feed on a mixture of ecologically produced cereals and legumes and a part of them come from the farm itself.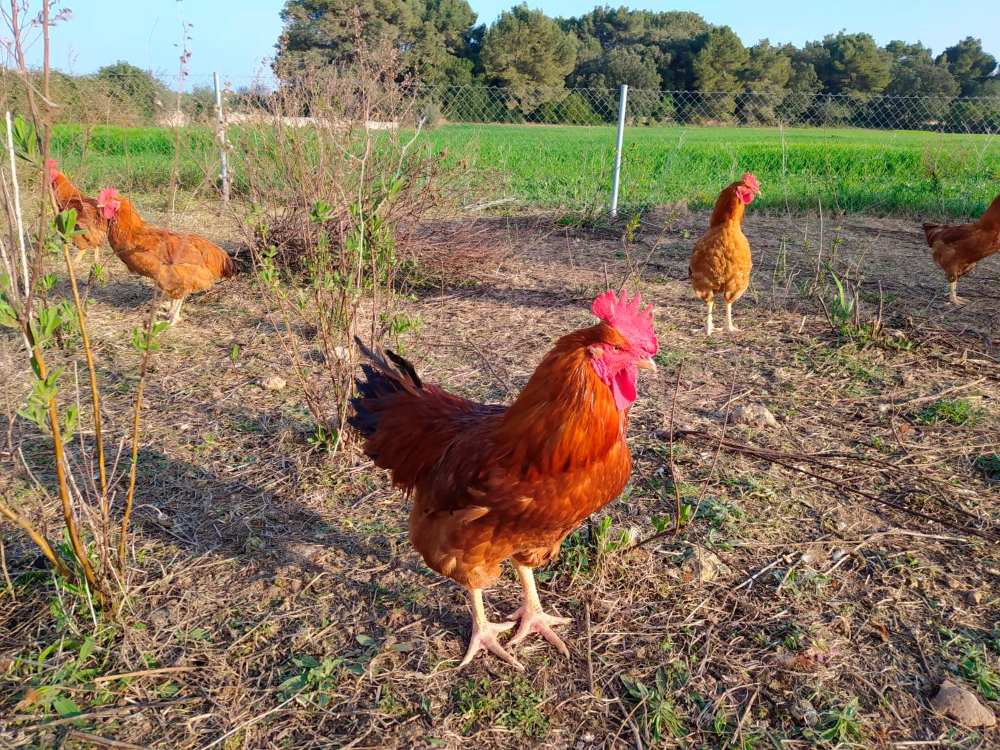 The chickens of Binifela live with respect and freedom. With access to grass gardens where they find grass and insects to bite as well as fresh soil to scratch and take sand baths.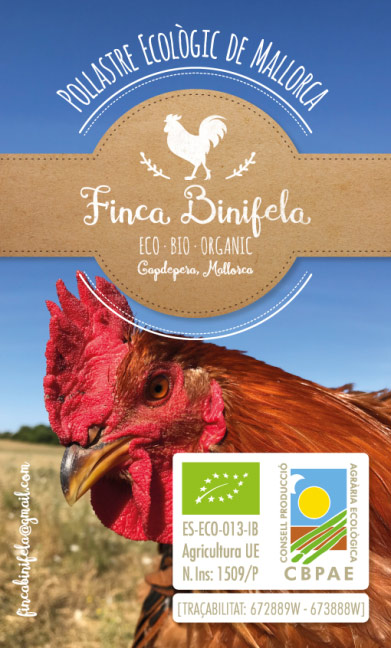 If you want organic chicken that has lived happily, do not hesitate, you have to try the one from the Binifela farm.
You can get it in stores with meat sections: Artà, Manacor, and in Palma Son Rossinyol and Son Rapinya.