In Sa Teulera, Petra, a family farm dedicated for more than 30 years to organic agriculture and livestock, we raise chickens in a 100% organic way, feeding them only with certified natural feed.
Animals free of drugs and antibiotics; intended to be a natural source of high quality protein. Animals that live free supplementing their diet with what they find in the field, from insects, seeds, herbs, etc.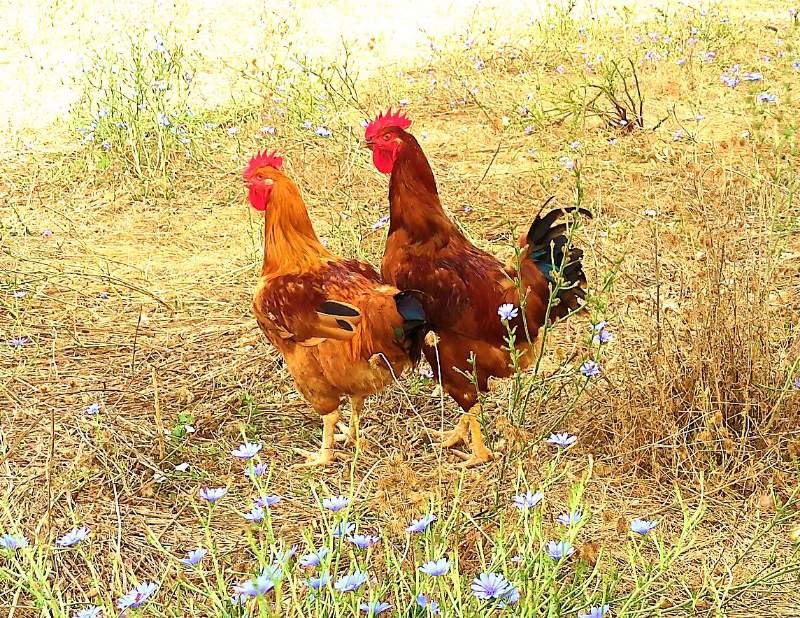 Freedom, sunlight and lots of movement, three conditions of life that guarantee the firmness and flavor of Sa Teulera's chicken meat.
CBPAE certification (Consell Balearic for Ecological Agricultural Production) guarantees compliance with ecological regulations, ensuring quality feed and the best animal welfare conditions.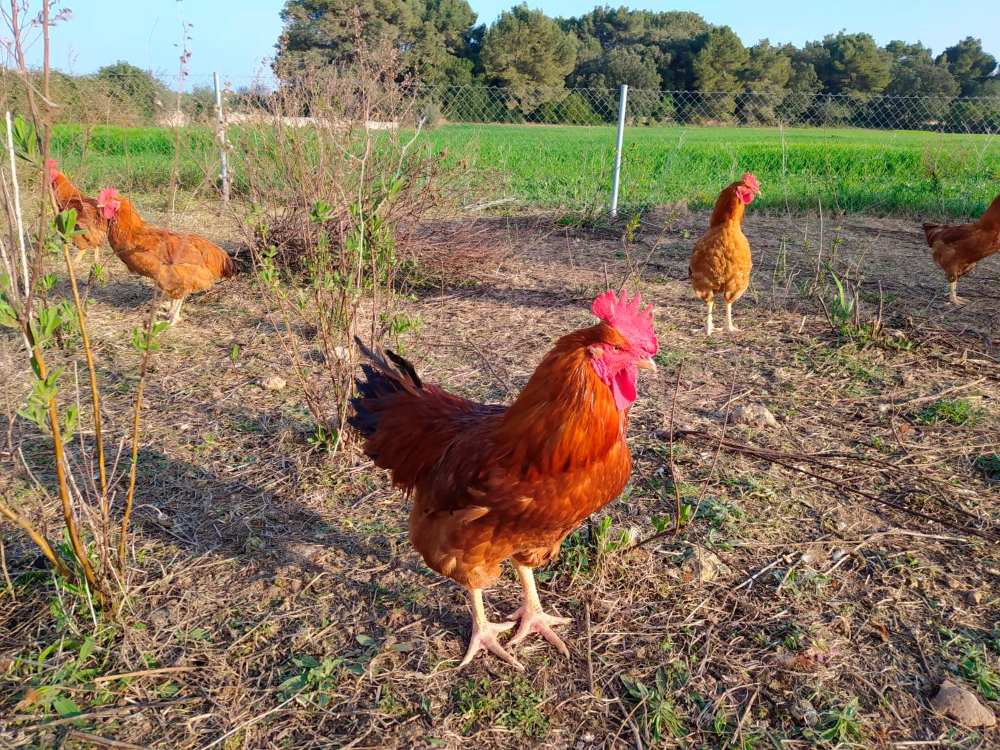 The chickens of Sa Teulera live with respect and freedom. With access to grass gardens where they find grass and insects to bite as well as fresh soil to scratch and take sand baths.