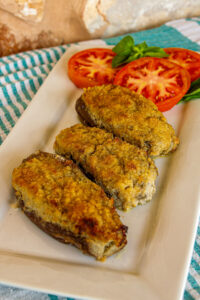 Eggplants stuffed with meat
Ingredients
4 or 5 eggplants
400g of minced pork
1 onion
1 garlic
1 tablespoon of flour
1 pinch of "Jamaica pepper"
1 pinch of mulberry
1 small cup of milk
1 egg
Chopped cookie
Salt
Black pepper
Preparation eggplants stuffed with meat
1. Put a pot of water with a little salt on the stove to boil the eggplants. Cut the eggplants in half lengthwise. Boil them for about 15-20 minutes, drain them, and let them cool.
2. With the help of a knife and a spoon, remove the pulp of the eggplant and reserve the skin (it should look like a boat). On a kitchen table, chop the pulp and reserve it.
3. In a frying pan or "graixonera", sauté the minced meat with the chopped onion and garlic with a little olive oil. Once sautéed, add the eggplant pulp, mulberry, spices, and salt. Mix everything well and add the flour, sauté for a while and then add the milk. Keep stirring and when it comes off the bottom, it's ready.
4. Let it cool and use this preparation to fill the eggplant skins. Fill it with a spoon, brush it with beaten egg, and cover it with chopped cookie. Then place it on a baking sheet with a little oil at the base.
5. Once this process is finished, sprinkle everything with a little oil on top and bake it at 170 degrees for about half an hour.
Enjoy!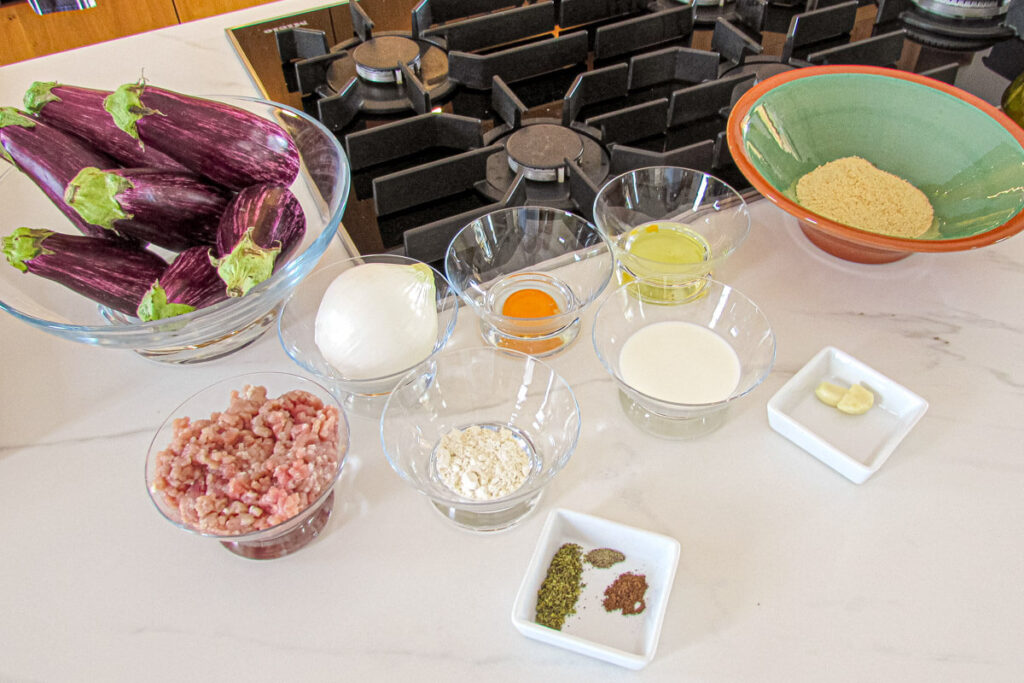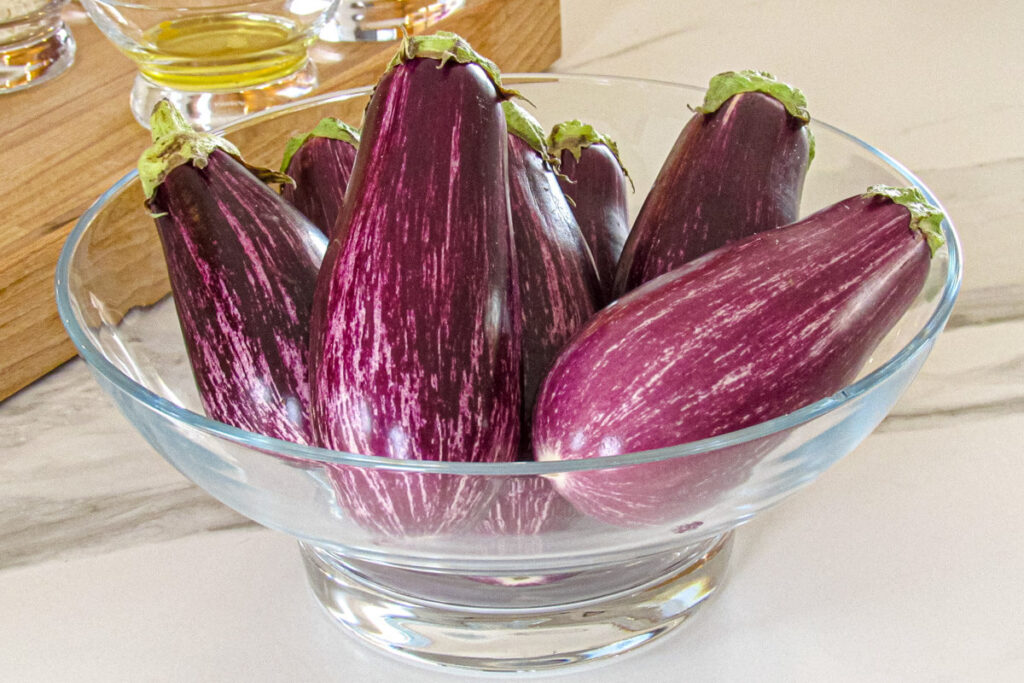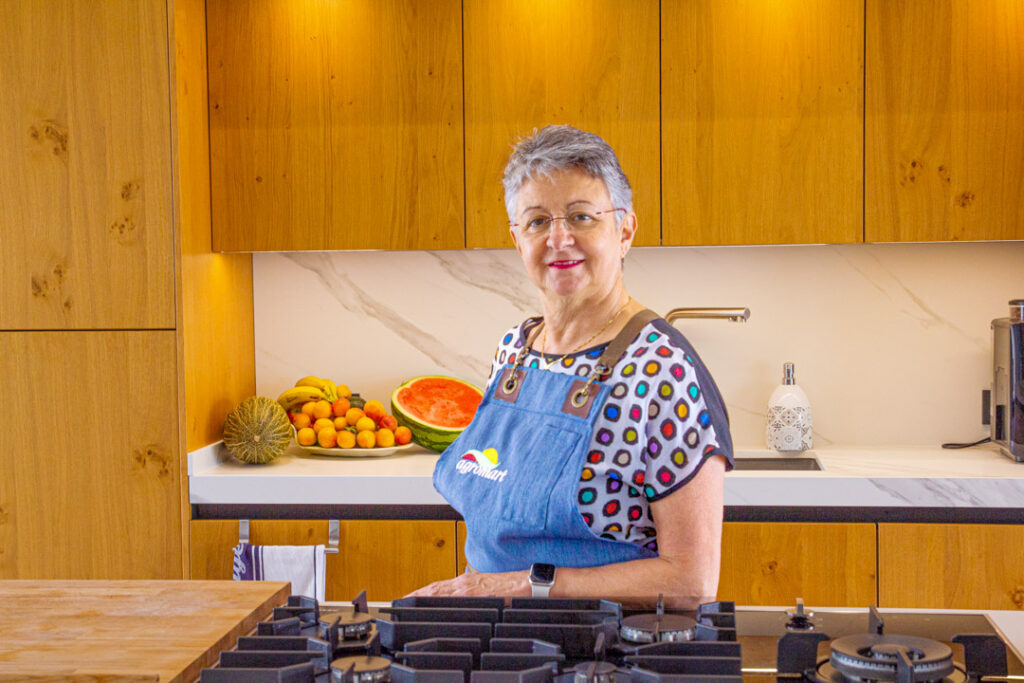 Maria Verger's
Kitchen
Recipes are like flight instructions, they take us from food and ingredients to wonderful dishes. And thanks to the good hand in the kitchen of María Verger, we can offer you a special selection of recipes.