Son Naava Olive Oil
Son Naava Olive Oil is one of the kilometer 0 products that you can find among the more than 2,500 references in #Agromart.
Son Naava is located in Montuïri, surrounding the archaeological and talayotic area of ​​Son Fornés. An emblematic place full of historical wealth that makes the soil abundant in many respects.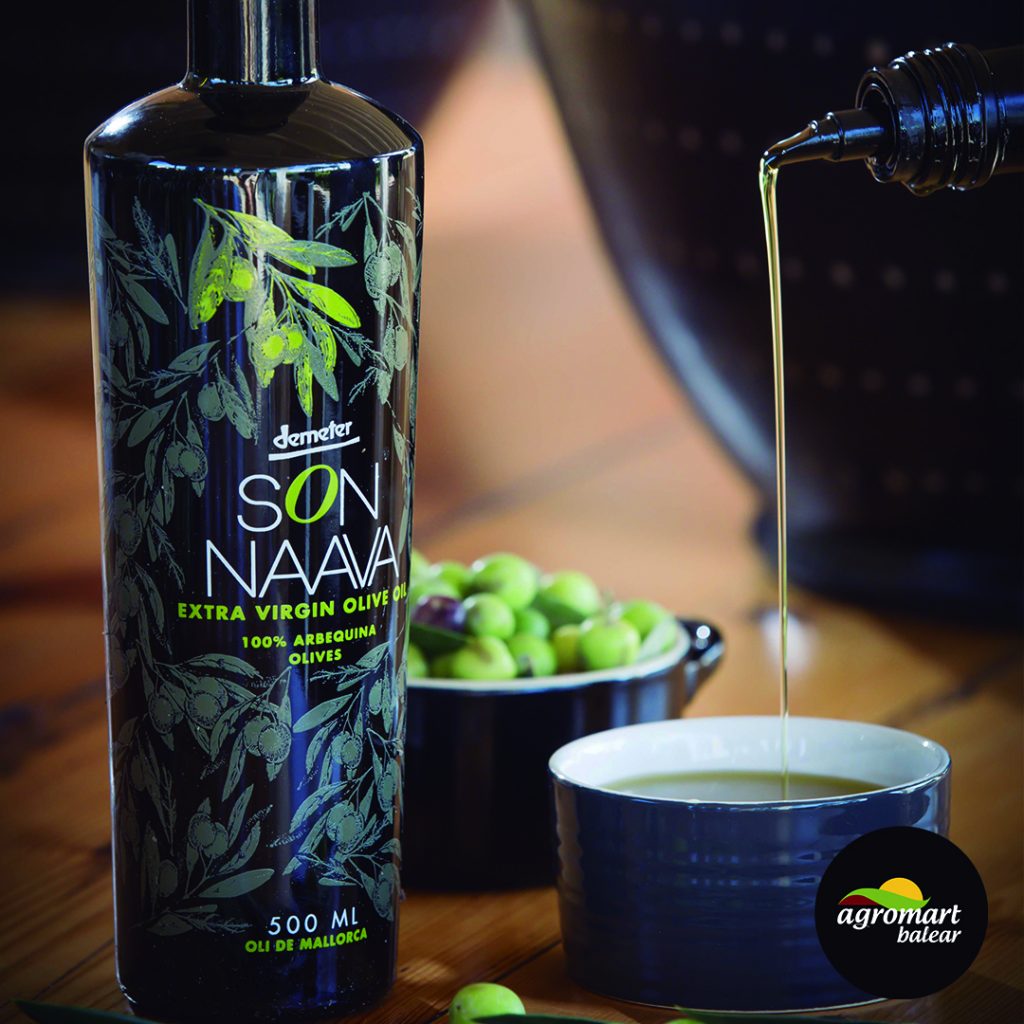 The olive trees are from the Arbequina family with an earthy aromatic flavor. These types of trees flourish in dry and alkaline summers of heat and drought. Son Naava soil is rich in calcium and has low Ph levels that help to produce a special extra virgin olive oil. About 12,000 liters of olive oil are produced annually.
They use a biodynamic agriculture supervised by Demeter. It is a cultivation method that ensures that the soil is nourished naturally without using chemicals.
The ecological organizations Demeter and Oil of Mallorca analyze it before bottling.
Therefore, Son Naava Olive Oils have the Demeter certification seal. This seal guarantees the highest quality of products grown in biodynamic agriculture, by people totally committed to nature.