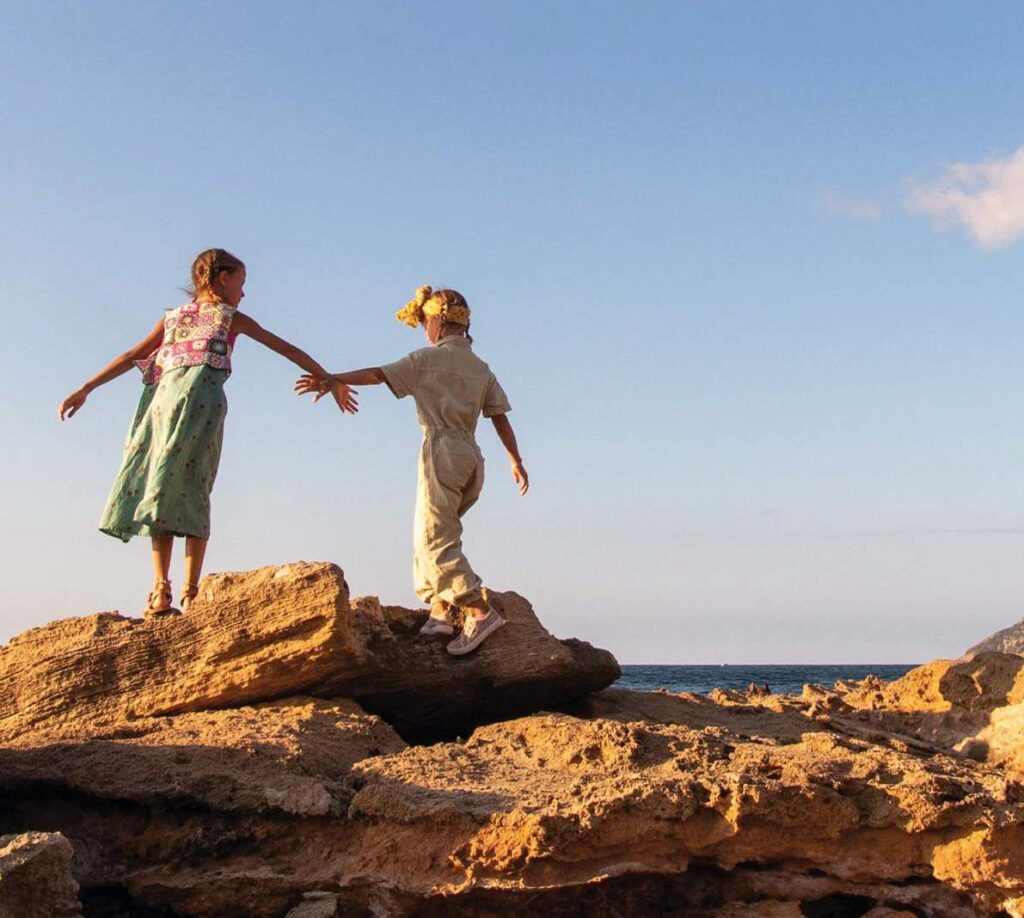 We are launching a magazine, very happy to share with you this "Mallorcan variety", this diverse mix of nutrition, recommended products, local varieties, recipes, curiosities and much more.
Because, the truth is, we've all been waiting for a long time for the heat to turn into coolness, and we also want to invite you to reflect on the climate changes we're experiencing. Nothing is fortuitous, everything obeys reasons. he aggressive production model that has dominated our society for many years is beginning to have consequences, and this is not something you do not know, it is a reality, on the island, in the Mediterranean and all over the world…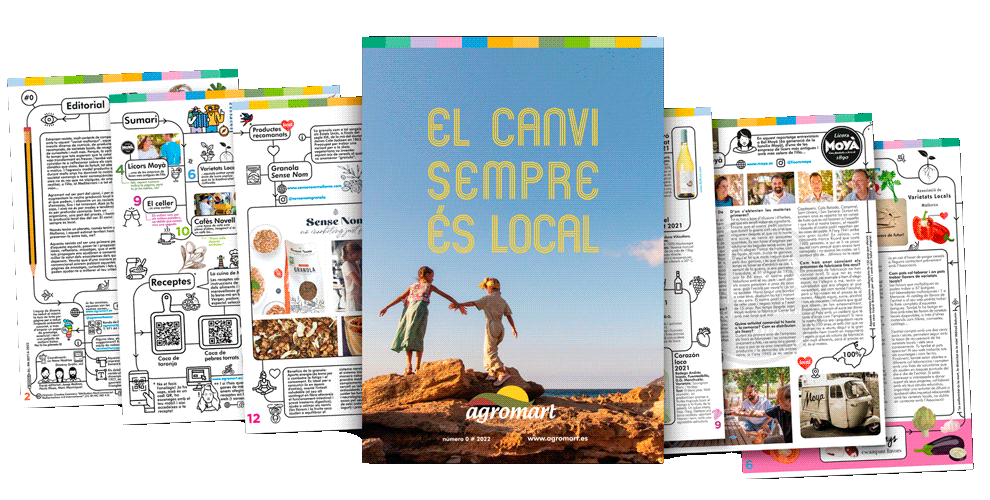 Agromart wants to be part of the change, and that's why we increase our local production as much as we can, and we favor a rational use of packaging, even innovating. You already know this, and this is not because of fads or trends, it is because of deep conviction. We are an organism, a part of the process, and we honor local production from the heart.
Change is always local. We only have one planet, we only have one Mallorca, and we must all preserve this beloved territory, don't we?
This magazine wants to be a first part of this equation, to put you and propose ideas, reflections, messages, which if we all spread will help us to better preserve the health of the ecosystems on which we depend. You will see that in an unconventional way we will populate these pages with messages, curiosities and facts that can help you improve your judgment and broaden your perspective. We do it humbly, so that we can strengthen our ties with you, because you are part of our family, of our local store ecosystem.
Agromart is here to share the road. It is up to you to be part of the change, a simple change, that consumes more and more products from the island, local, part of our reality. Environmental sustainability has a direct relationship with our consumption habits, which is why if you consume locally you choose a more balanced model. Step by step. Bit by bit. But without pause.
Let's be transparent: make no mistake, if you improve your purchase, the world is not saved. Much more is needed, daily decisions, full of courage. Fix before throwing. Use your heart, use your head. Are you aware of the weight of your decisions? The challenge is for everyone, for us too, traffic jams, overcrowding, queues, human pressure has a tangible effect on ecosystems.
Providing local consumption helps to change the productive model. We don't know what the future has in store for us, but we do know that you are sensitive and intelligent, and that with your attitudes and decisions you can be part of the solution. let's walk together.
Thank you from the bottom of my heart.