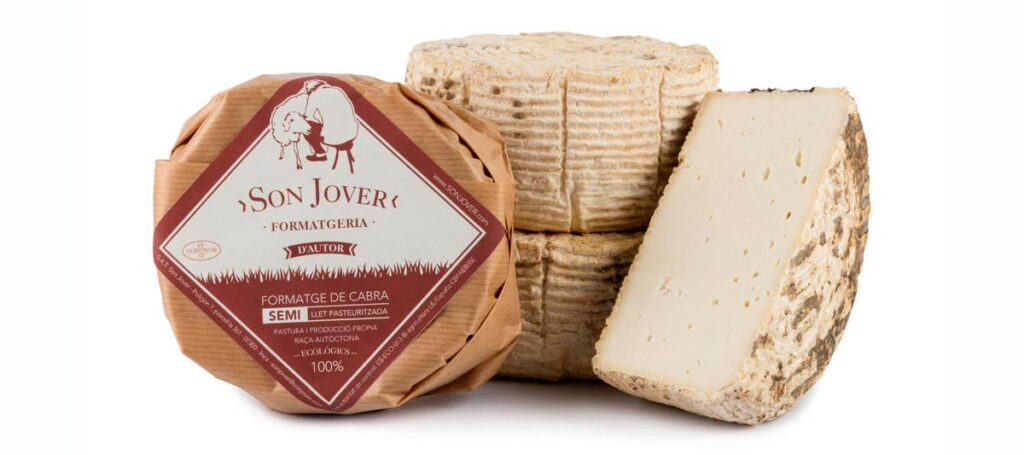 The products we offer you are special, and one of them is without a doubt the offer of natural cheeses and yoghurts from Son Jover, a Mallorcan cheese factory based in Inca that works with native spices.
Son Jover consists of an area in agricultural and livestock exploitation of about 960 hectares, where our herd grazes every day for a minimum of 7 hours. Which gives the milk unique aromas and flavors.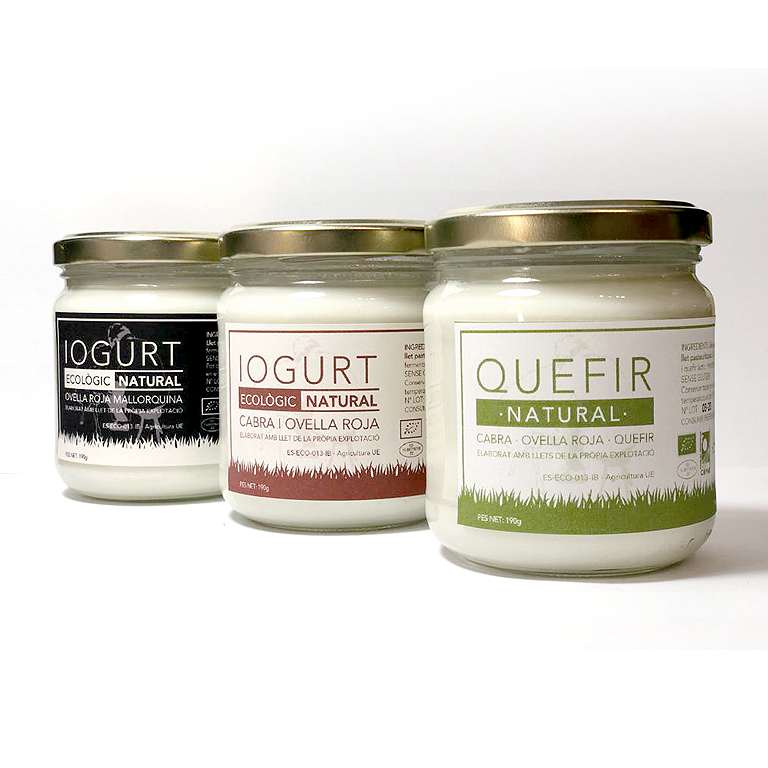 In addition to its signature cheeses, we highlight its range of sheep's milk and kefir yoghurts. Made from pasteurized milk from Mallorcan Red Sheep to which only Thermoplhylus is added. You will see that these yogurts have an extraordinary buttery and hard texture, fresh milk flavor and pastries with a mellow flavor.
By defending the local, local sheep breeds and local cheesemakers not only protect the productive fabric of the island, take care of your food and promote conscious local consumption.