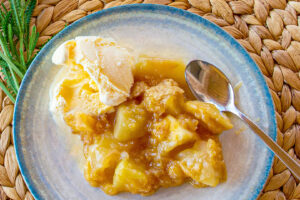 Apple Crumble
Ingredients apple compote
1 tsp vanilla
100-150 g brown sugar
2 tsp water
6 apples Granny Smith
60 g butter in pieces
Ingredients for crumble
100 g flour
70 g very cold butter in pieces
Preparation apple compote
1. Peel the apples, remove the seeds and cut into large halves. Pour them into the glass, along with the sugar, vanilla, water, and butter.
2. Place the butterfly on the thermomix and cook for 15-20 minutes, 100ºC, turn to the left and spoon speed so that the apple cooks a bit (you can do it in a pan if you prefer). The apple will remain in "whole" pieces, we don't want it to become liquid, what we are looking for is that is in pieces.
Preparation crumble
1. Put all the ingredients in a clean glass, and program 3 turbo shots. You will see that the result will be a crumbly mixture, a bit granulated.
2. Pour into a cake mold or a dish the already cold apple and on top put the crumble covering all the apple1.
3. Heat the oven to 180ºC with top and bottom heat and bake for 30-40 minutes or until a golden and crispy crust formed.
4. Serve the apple crumble with a scoop of vanilla ice cream.
Enjoy!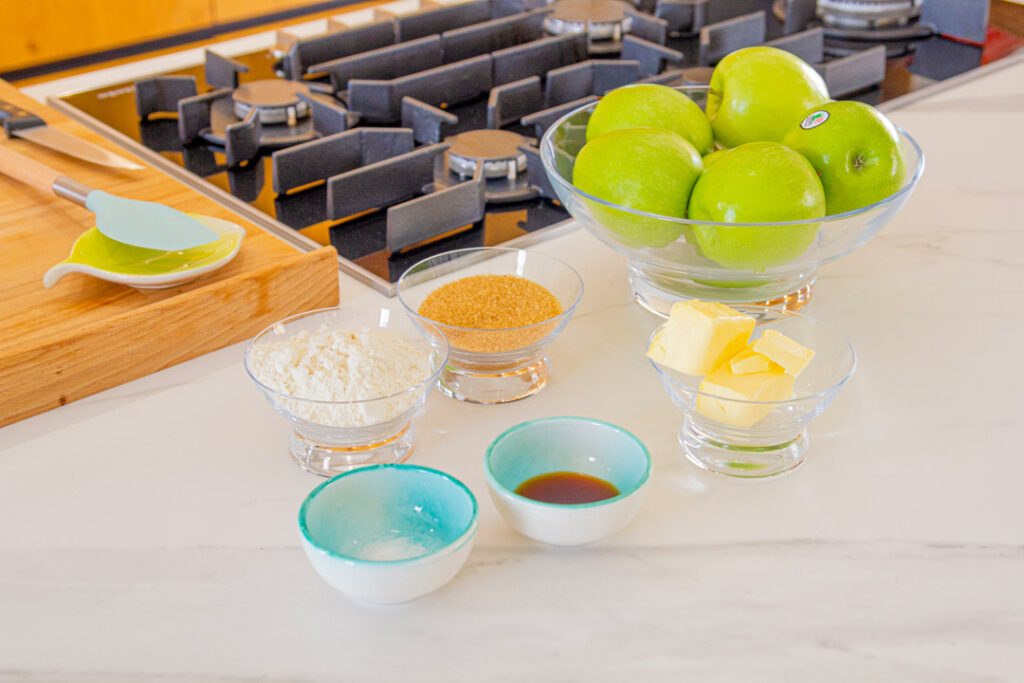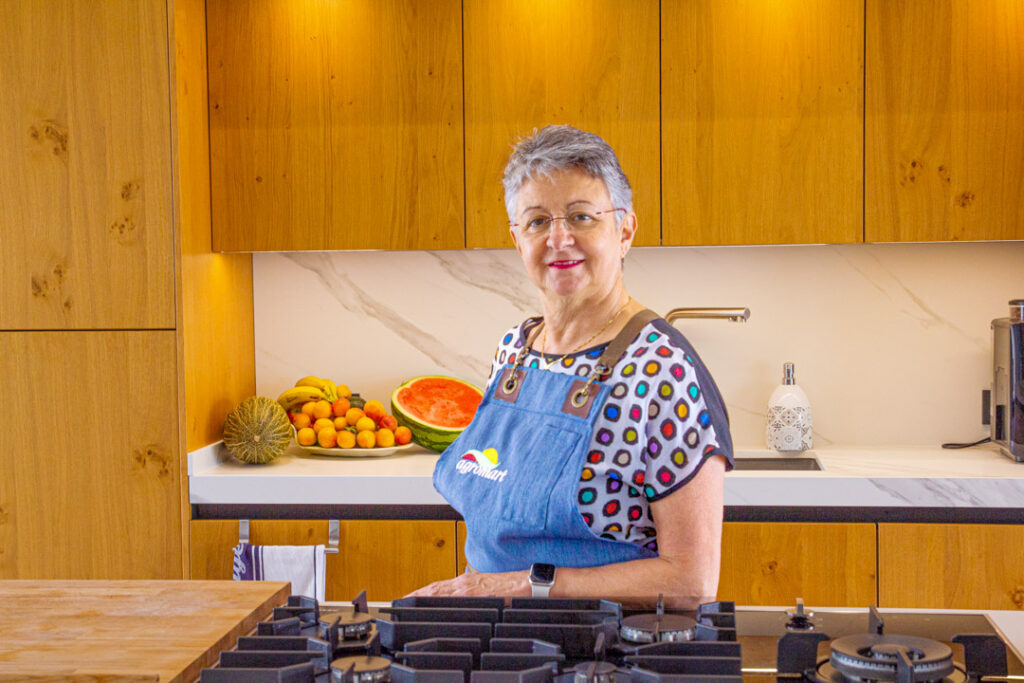 Maria Verger's
Kitchen
Recipes are like flight instructions, they take us from food and ingredients to wonderful dishes. And thanks to the good hand in the kitchen of María Verger, we can offer you a special selection of recipes.