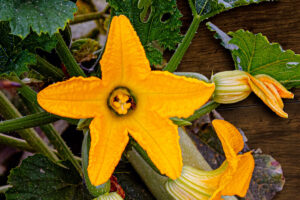 At Agromart, we grow high-quality zucchinis and their flowers are equally impressive.
We are excited to announce our new product: the zucchini flower. Now available in our Agromart stores.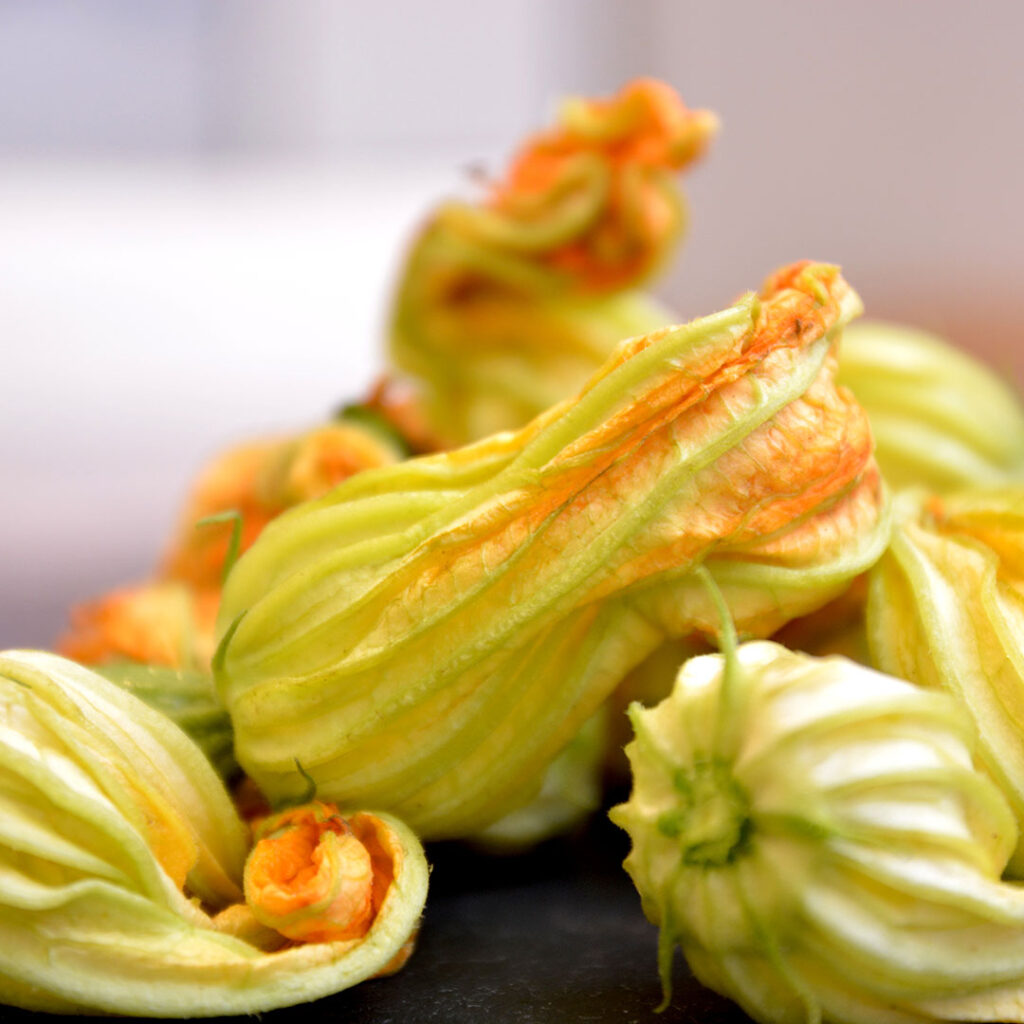 The zucchini flower is a delicious and versatile ingredient that can be used in a variety of recipes.

Here are some recipes you can try with our zucchini flowers:
Recipes witch zucchini flowers
Stuffed zucchini flower: To make stuffed zucchini flower, you will need zucchini flowers, feta cheese, walnuts and tomato sauce. Fill the flower, fry it and serve it with tomato sauce on top.
Fried zucchini flower: This is a simple but delicious recipe. Simply mix flour, water and salt to make a batter for coating. Dip the zucchini flower in the batter and fry it in hot oil until it is golden and crispy.
Zucchini flower cream: To make a zucchini flower cream, you will need zucchini flower, potatoes, carrots, onion, garlic, olive oil and chicken broth. Sauté the onion and garlic, add the potatoes and carrots, then the zucchini flower and the broth. Cook until the vegetables are tender and blend everything until you get a smooth cream

Don't miss the opportunity to try our delicious Agromart zucchini flowers. They will surprise you with their unique flavor and versatility in the kitchen!
At Agromart, you will find a wide variety of gourmet and typical Mallorcan products. Stop by one of our 21 stores spread throughout the island of Mallorca and don't forget to visit our offers section where you can find Agromart products and many more products on sale. Don't miss this opportunity!