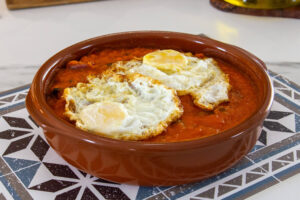 Tumbet with fried eggs
Ingredients tumbet
Extra organic olive oil
1 kg of potatoes
1 zucchini
2 eggplants
1 red pepper
1 head of garlic
2 bay leaves
400/500 g of crushed or grated tomato
Salt
Parsley
Eggs
Preparation of tumbet with fried eggs
1. Peel the potatoes, clean them and cut them into more or less equally thick slices. Put salt on them, fry them and place them as a base inside a tray or casserole dish.
2. While the potatoes are frying, clean and cut the zucchini and eggplant into round slices, put a little salt on them and fry them one after the other. When you take them out of the pan, place them on absorbent kitchen paper and then place them in layers on top of the potatoes.
3. We will tear a red pepper by hand, put salt on it, prepare the garlic by giving each one a little tap, continue frying the garlic along with the pepper, on low heat so they become confit. Drain them well from the oil and place them on top of the previous vegetables.
4. In our case, we took advantage of the tomato sauce we made in a previous recipe: Canned Tomato.

Alternatively, if you don't have tomato sauce already prepared, you can make it as follows: To put the finishing touch, we will make a good tomato sauce with very little oil, grated or crushed tomato, salt, a teaspoon of sugar* (to remove acidity), oregano to taste and 2 bay leaves.

We will let this sauce cook on low heat and when it has reduced and is well done, we will spread it over so that everything is covered and it reaches the base.

It is important that it remains juicy with sauce, not oil.
5. To accompany this tumbet there are many options, meat, fish, we have chosen fried eggs. We will make them just before serving, with clean and abundant oil, that is very hot so that it comes out with a toasted edge.
Enjoy!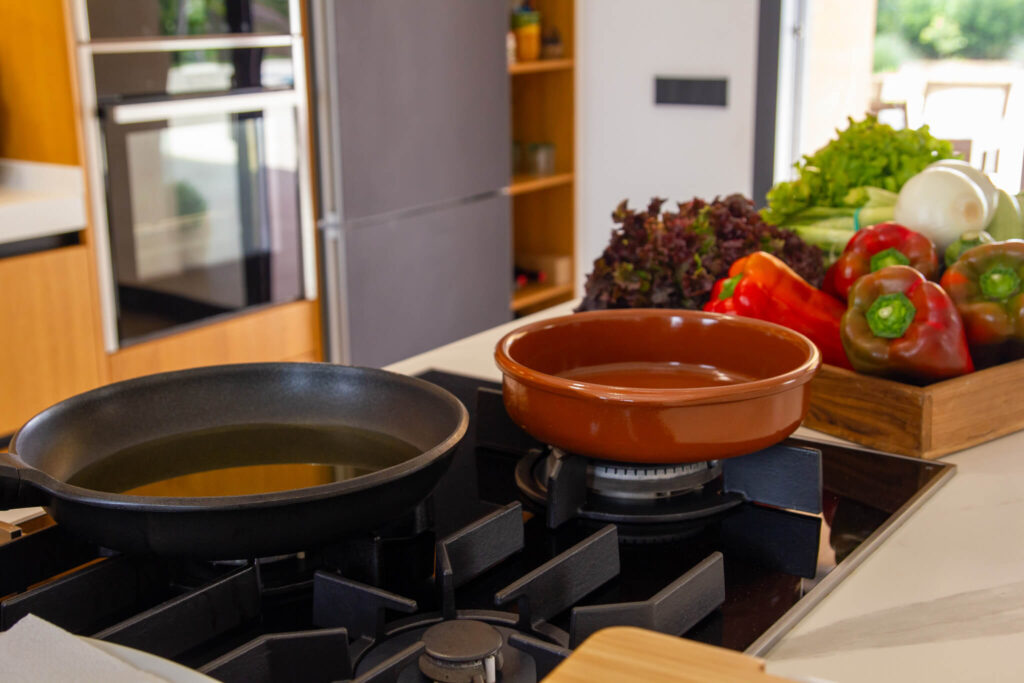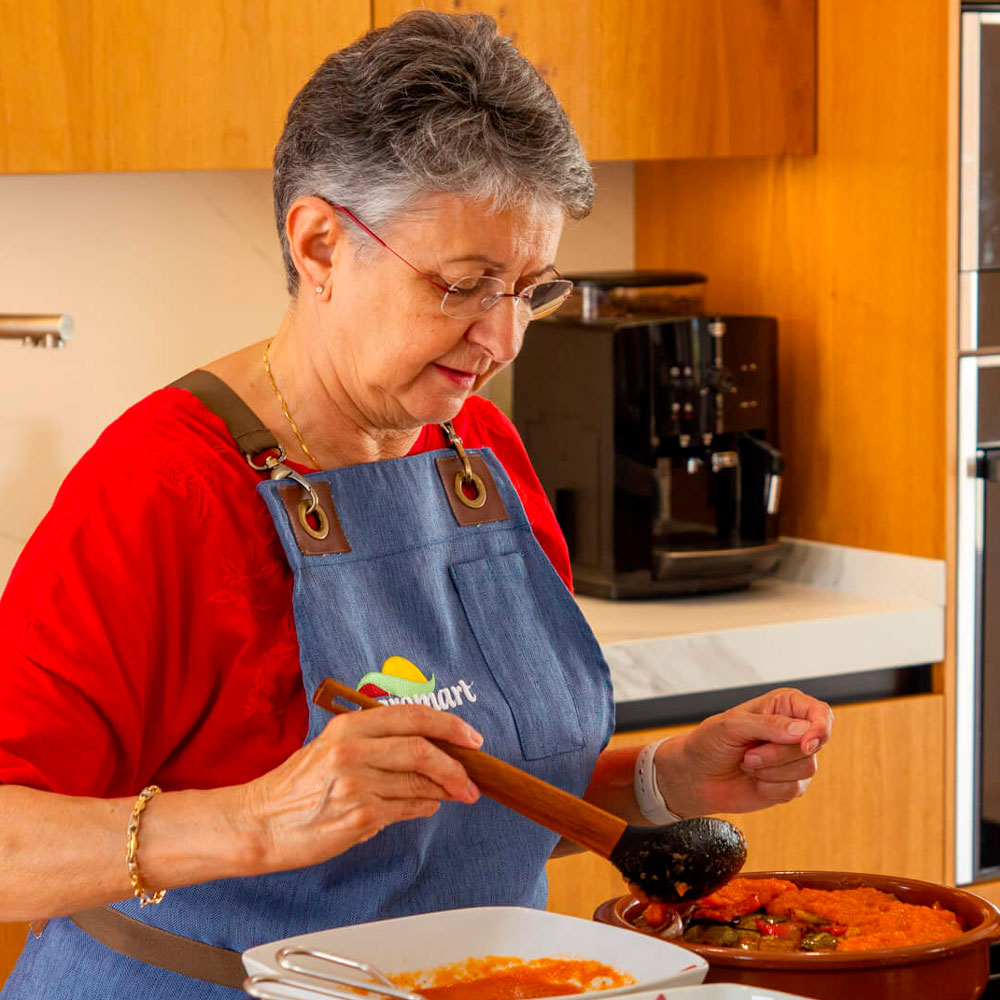 Maria Verger's
Kitchen
Recipes are like flight instructions, they take us from food and ingredients to wonderful dishes. And thanks to the good hand in the kitchen of María Verger, we can offer you a special selection of recipes.