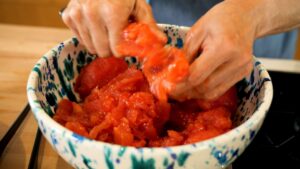 Canned tomato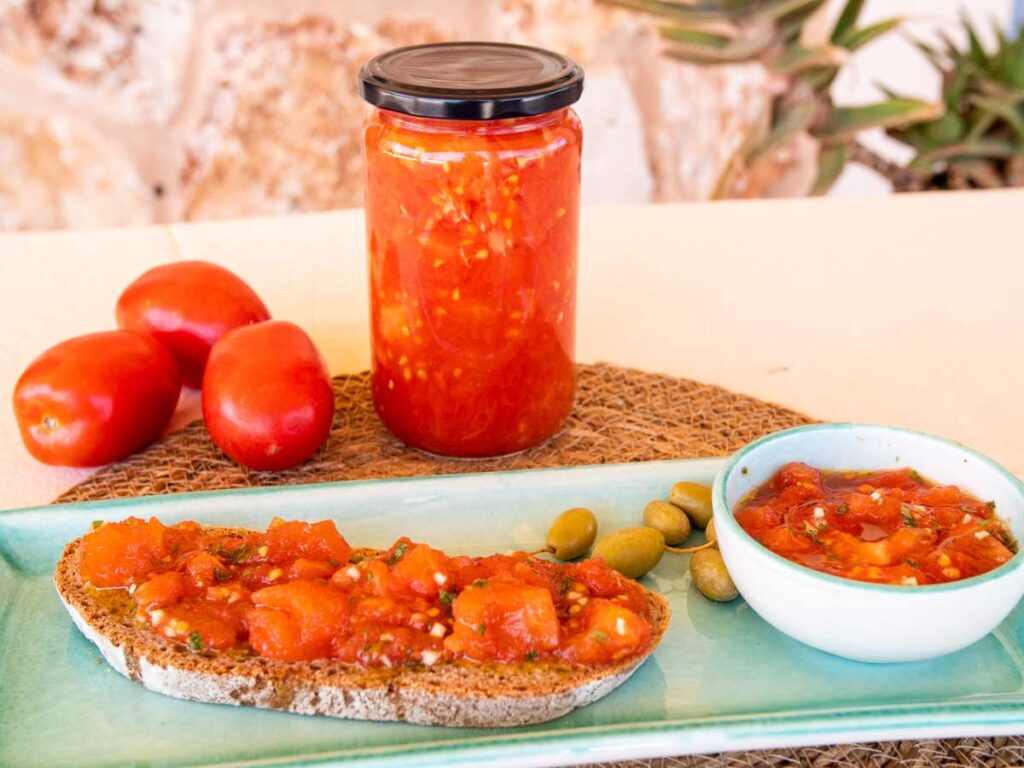 Preparation
1. To start, make a slice of tomatoes and scald with boiling water.
2. We have to take them out soon and let them cool.
3. Once cold we can peel them very easily.
4. We can make them into pieces or halves as we like and place them in sterilized glass jars (we have boiled them for 20 minutes together with the lids). We will try to press them so that there is no air left between the pieces and the preserve is not damaged.
5. We will fill the jar to the brim and cover it making sure it is well covered.
6. Once we have all the jars full we will prepare a large pot with plenty of water, we will put a cloth and on top of the cloth and place the jars. We will also put a cloth between them so that they do not collide when boiling. The water should completely cover the jars. Let them boil for 30 minutes and without touching anything, let them cool in the same pot. When they are cold, we can take them out and store them in the pantry for consumption in the winter.
Bon Appetit!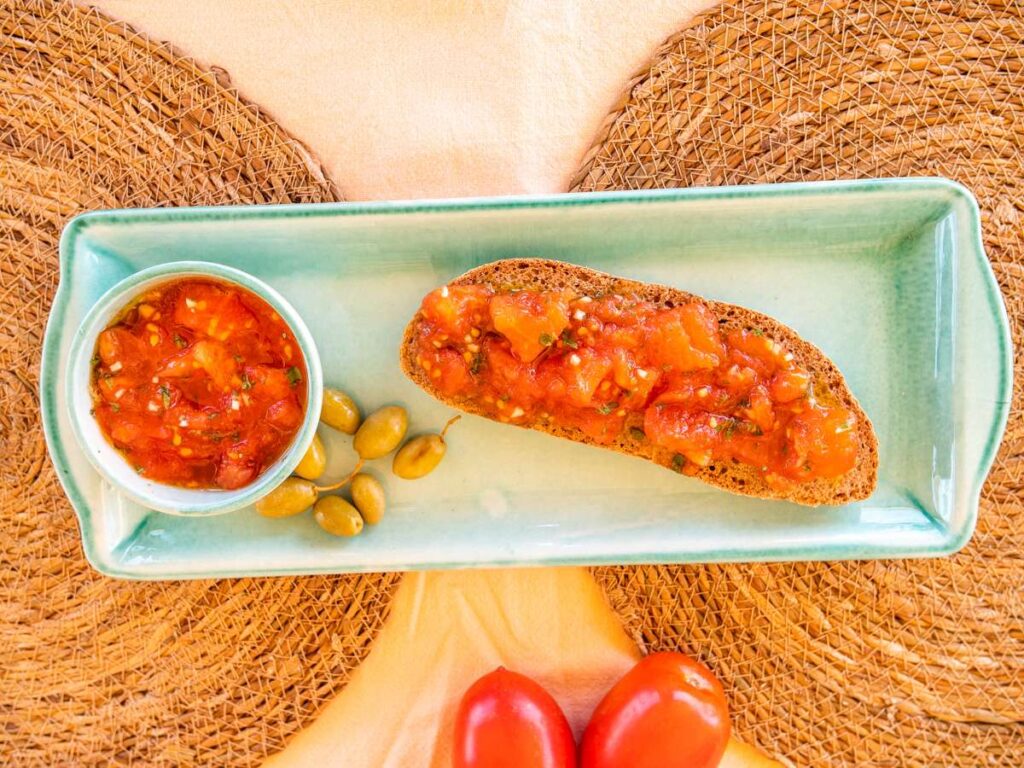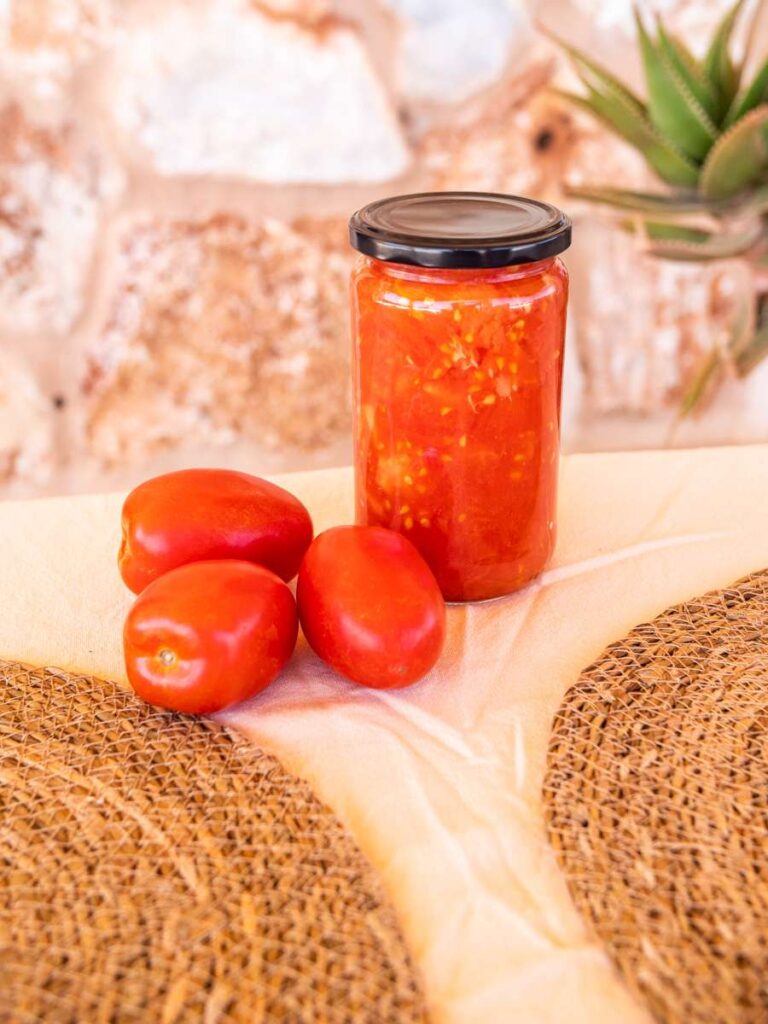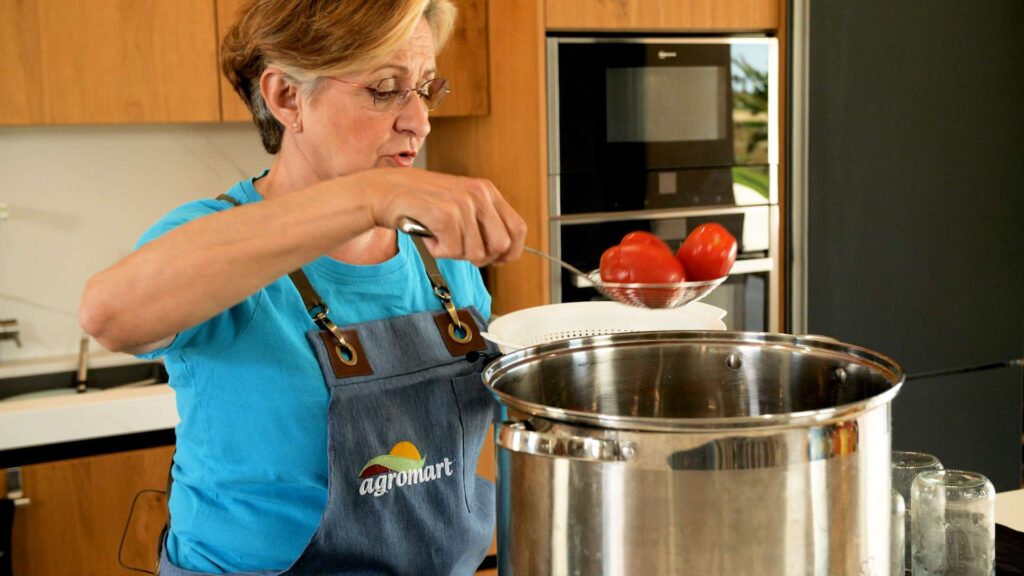 The kitchen of
Maria Verger
The recipes are like the flight instructions, they take us from food and ingredients to wonderful dishes. And thanks to the good hand in the kitchen of María Verger, we can offer you a special selection of recipes.