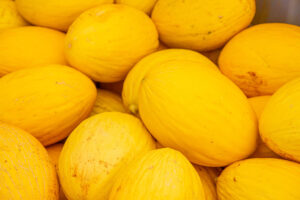 Spectacular 2023 harvest! Discover the yellow melon from Agromart, a large and sweet variety.

Rich in vitamins and nutrients, it is perfect for your health.
This year, the yellow melon harvest has been spectacular!
The melons harvested from Agromart fields stand out for their weight and great quality, being one of the best harvests in recent years.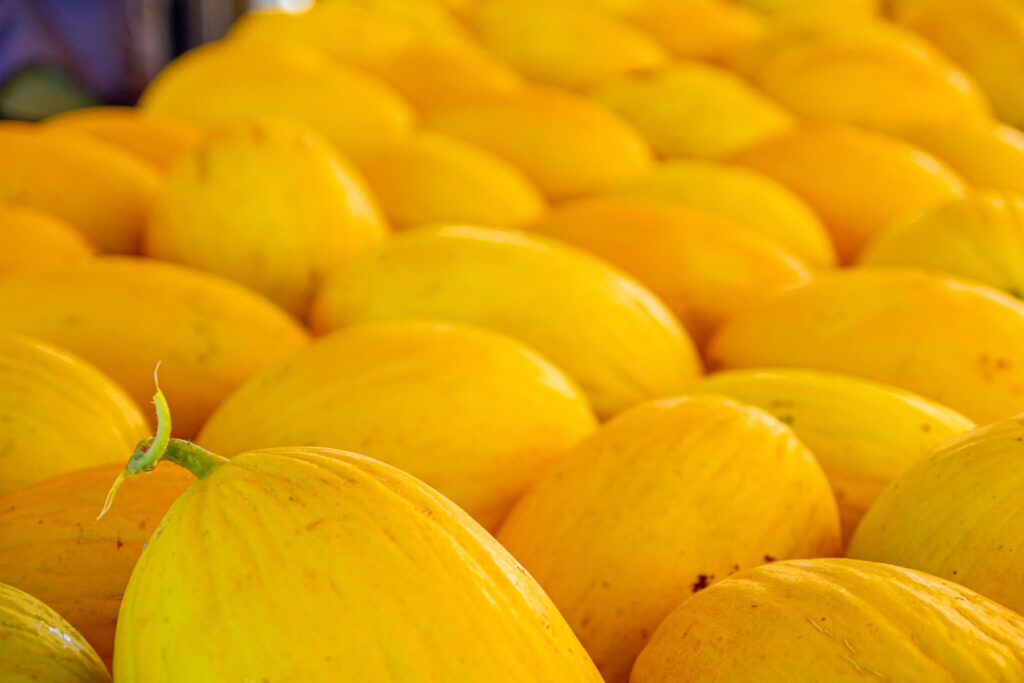 Thanks to its light-colored skin, the yellow melon is more resistant to the sun of Mallorca.
This year's harvest exceeds 120,000 kg.
A great success!
Characteristics and benefits of the yellow melon
The yellow melon is a large variety, of elongated globular shape, bright yellow on the outside and white on the inside.
The pulp can be compared to the texture of a pear, its taste is totally sweet and unique.
The yellow melon is rich in vitamin C, beta-carotene, vitamins B9 and B group, and potassium. These nutrients are beneficial for the body and help maintain bones, teeth, skin, nervous system and muscles in good condition.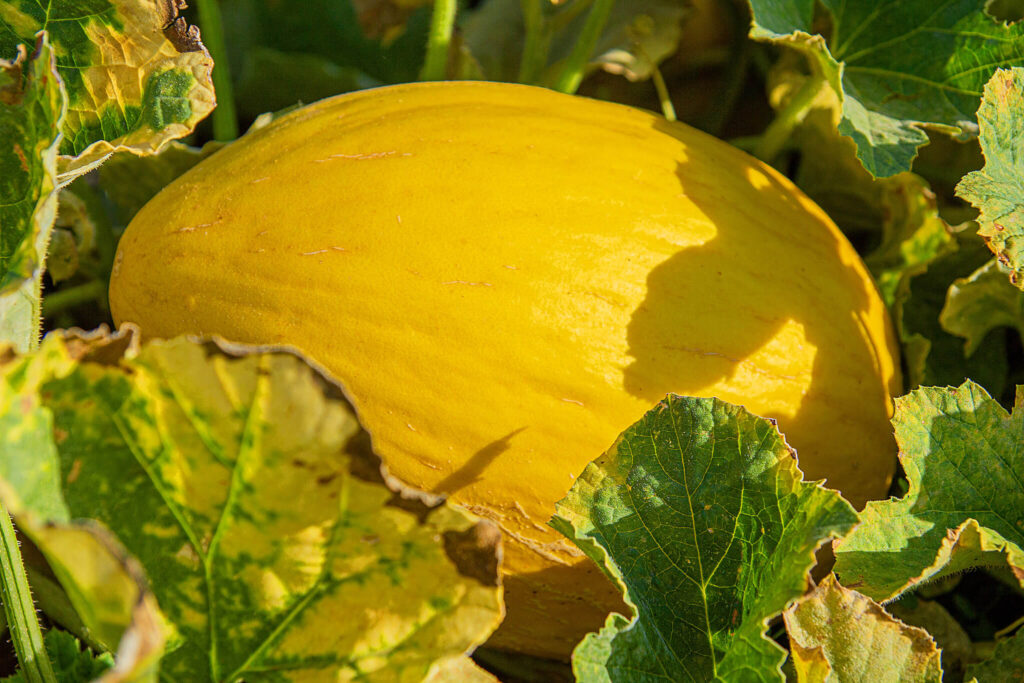 The vivid color and delicious taste are what best describe our yellow melon.
Coming from our fields in Son Mesquida Felanitx.
Don't miss the opportunity to try it and enjoy its health benefits!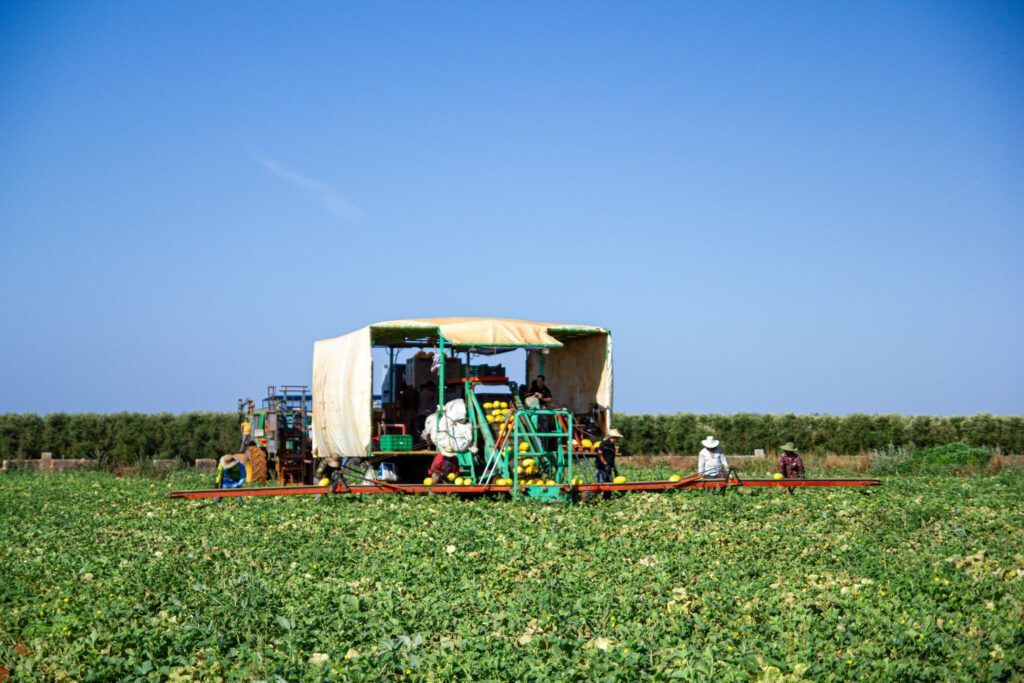 At Agromart you will find a wide variety of fruits and vegetables. Stop by one of our 21 stores spread throughout the island of Mallorca and don't forget to visit our offers section where you can find Agromart products and many more products on sale. Don't miss this opportunity!