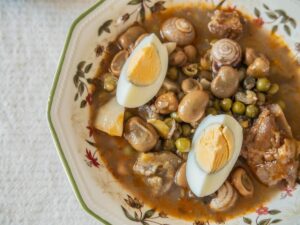 Beans and Peas Casserole
In this recipe the vegetables are used to the maximum. It is a very simple dish, with very few ingredients and delicious if you like tender broad beans.

Maria Verger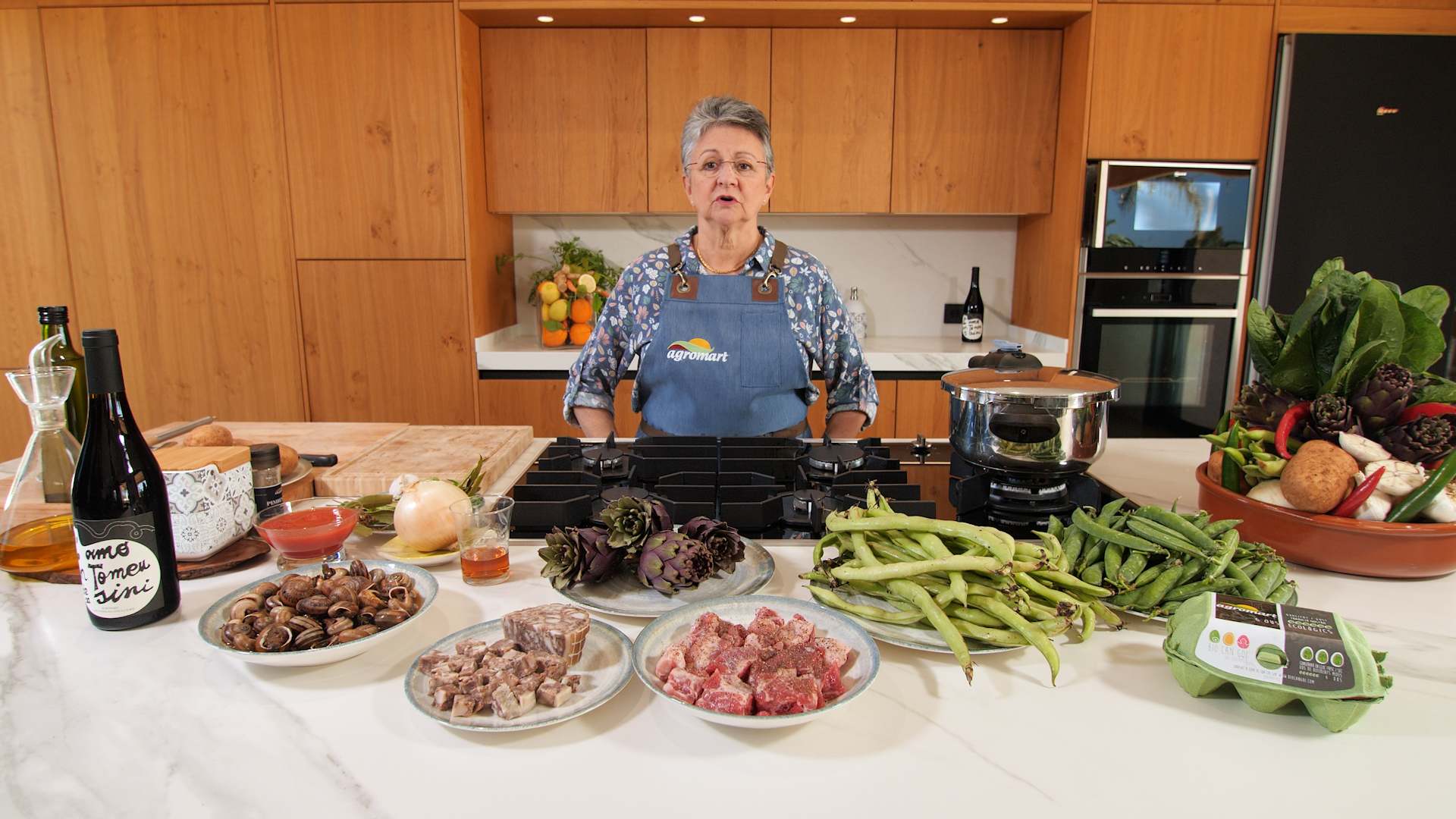 Ingredients
1 kg of broad beans
½ kg of peas
½ kg artichokes (arranged)
1 kg of potatoes
1 onion
5 vine tomatoes or canned crushed tomato
½ low rib
A slice of camaiot or bacon 1 cm thick
1 boiled egg per person
1 sprout of fresh marjoram
1 fresh herbal sprout
1 head of garlic
1 bay leaf
1 hot pepper
1 plate of boiled snails
1 bowl of brandy
Preparation
1. In the express pot we will put the olive oil with the cooking pepper, we will fry a little and we will crush it.
2. Then we remove it and we will continue to fry the meat, once it has color we will add the camaiot or bacon, the onion, the garlic sauce, the bay leaf, the fresh marjoram sprout, the herbasana sprout, the grated tomato and the brandy.
3. Once the alcohol has evaporated, add the vegetables: broad beans, peas, artichokes, potatoes and snails.
4. Cover with water, add salt, cover the pot and let it boil for 10-12 minutes.
5. When serving the dish, we will accompany it with a boiled egg cut in half.
Enjoy it!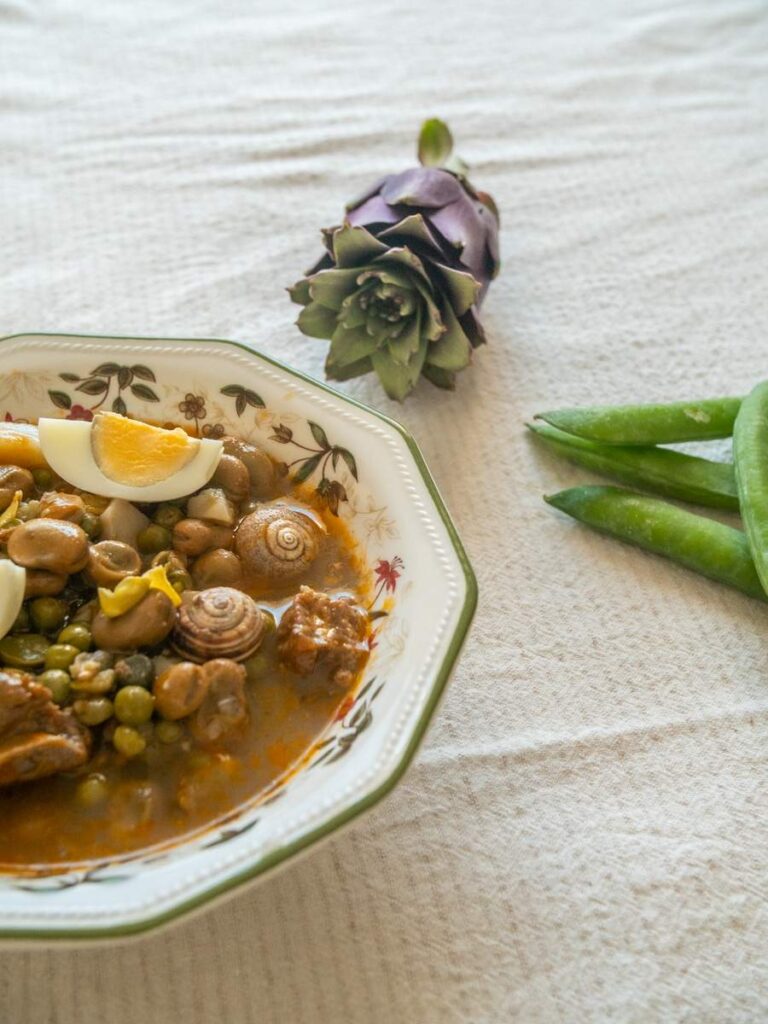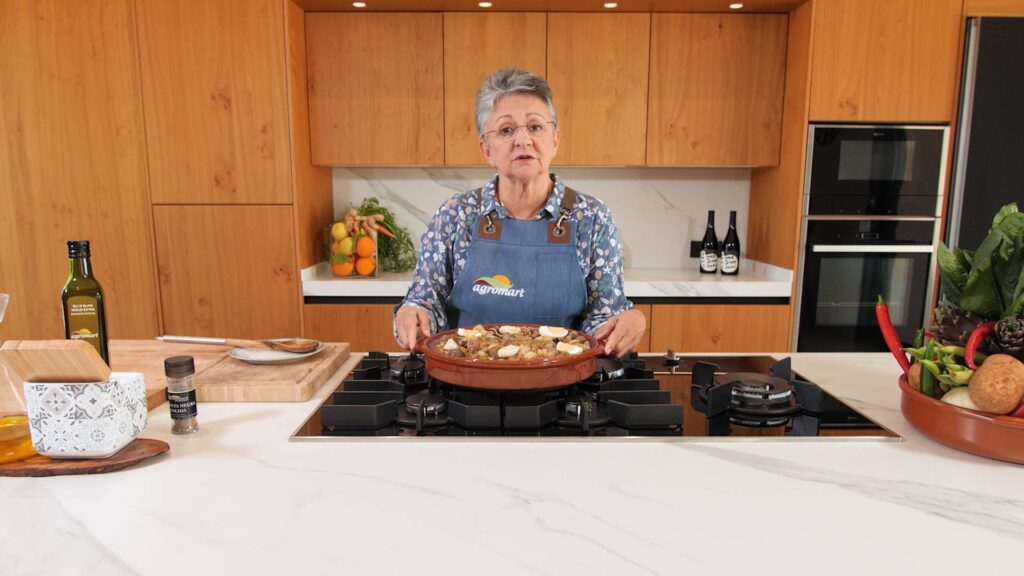 Maria Verger's kitchen
Recipes are like flight instructions, they take us from food and ingredients to wonderful dishes. And thanks to the good hand in the kitchen of María Verger, we can offer you a special selection of recipes.