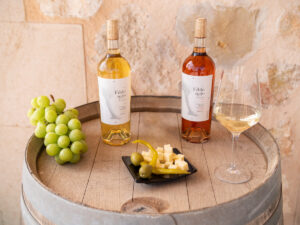 Now that summer is coming, it is the best time to enjoy Fibló Blanc and Fibló Rosat wines, exclusive at Agromart.
Below we will indicate the main characteristics, their origin and what to pair these two aromatic wines with.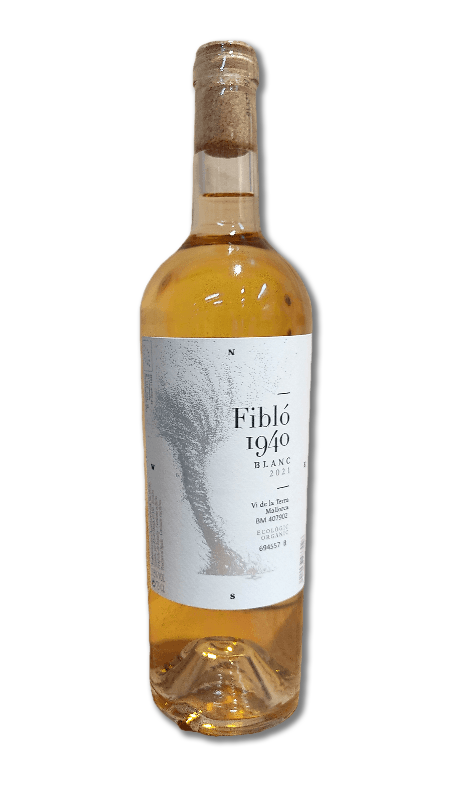 Fibló 1940 Blanc
A pale yellow wine with greenish highlights, a coupage of Prensal, a typical variety of Mallorca, with a touch of Sauvignon and Serrone that provide aroma and freshness.
The vineyards are located between the municipalities of Consell and Binissalem and give an aromatic expression with sensations of tropical fruits and a very refreshing wine.
The elaboration begins with the destemming and treading, followed by a pre-fermentation maceration of the skins at low temperature.
After a gentle pressing with a very low yield, the flower must is introduced into the isothermal tanks for static settling at low temperature. Once the must is perfectly clean, alcoholic fermentation begins.
The aging is done in stainless steel tanks with fine lees for a period of 8 weeks.
Fibló Blanc is highly recommended as an aperitif and pairs well with white fish and rice dishes, as well as all kinds of light cuisine without sauces.
● Contains sulfites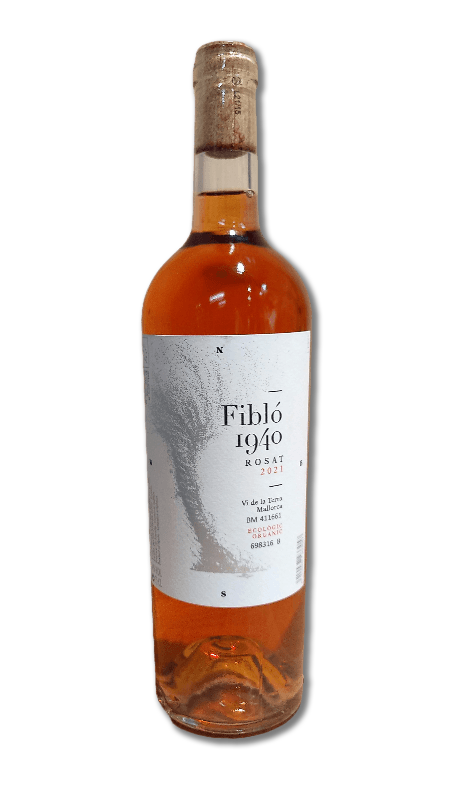 Fibló 1940 Rosat
Fibló Rosat és un vi de color rosa pàl·lid, cupatge de Cabernet Sauvignon, Syrah, Gorgollassa i Callet.

Un cupatge que mescla varietats introduïdes a Mallorca en els darrers 30 anys amb begudes ancestrals recuperades recentment com la Gorgollassa.
Fibló Rosat is a pale rosé wine, coupage of Cabernet Sauvignon, Syrah, Gorgollassa and Callet.
A coupage that mixes varieties introduced in Mallorca in the last 30 years with ancestral drinks recently recovered such as Gorgollassa.
The result is a pale rosé wine with sensations of fresh red fruit, refreshing acidity and some sweetness that makes it ideal to enjoy during the summer months.
The aging is done in a stainless steel tank for 2 months before bottling.
Fibló Rosat pairs well with blue fish, white meats and Italian food.
● Contains sulfites
Both Fibló Blanc and Fibló Rosat are organic eco wines.
Without a doubt you should try these exclusive wines at Agromart to enjoy a unique experience.
We also have Fibló 1940 Negre (red wine) at your disposal. You can find more information here.
At Agromart you will find a wide variety of wines and spirits. Stop by one of our 21 stores spread throughout the island of Mallorca and don't forget to visit our offers section where you can find wines, spirits and many more products on offer. Don't miss this opportunity!
We toast to you, with Fibló 1940.