Mallorcan soups
Ingredients
Extra virgin or organic olive oil
3 garlic
1 cherry pepper
1/2 of lean meat or pork rib
1 onion
1 bunch of turnip tops
1 leek (the white part)
5 grated vine tomatoes
1 cabbage
1/2 cauliflower
1 bunch of parsley
200g of mushrooms
1 tablespoon pepper
Salt, pepper, water
Soups (special brown bread sliced very thin)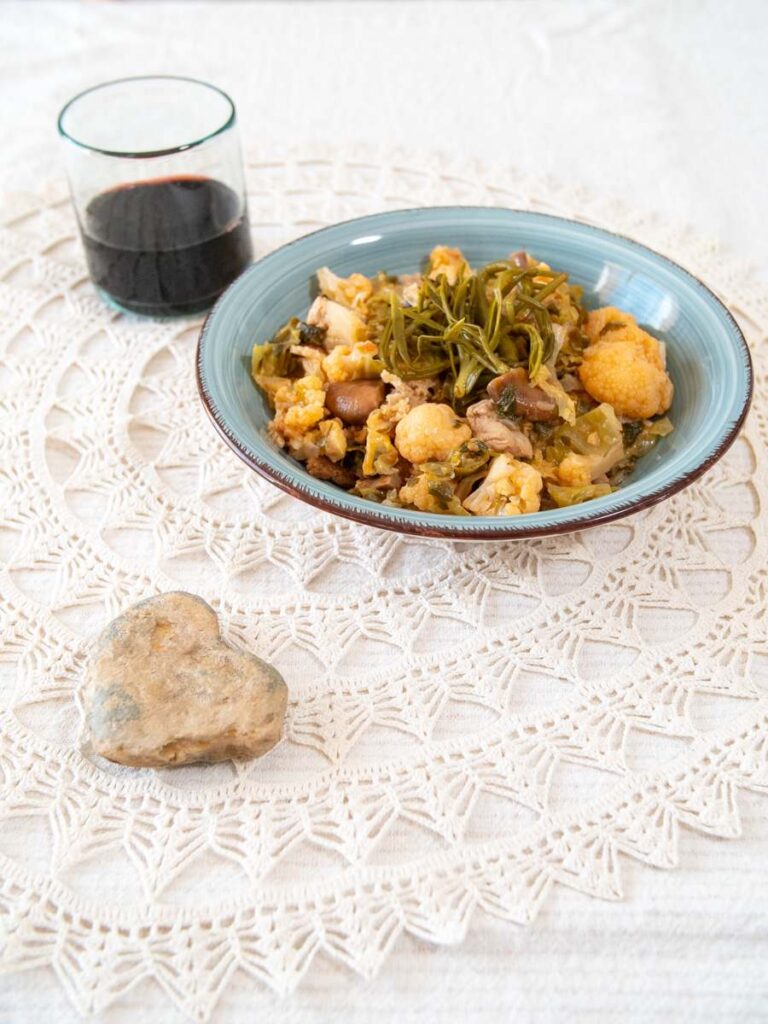 Preparation
We start by cleaning all the vegetables that we want to put, and let them drain.
Put a good casserole on the fire with extra virgin or organic olive oil (3 tablespoons with the cooking spoon). When it is hot, add the garlic and the chilli". When the garlic is golden, remove it. Put the meat to fry. It should be well browned. (The frying is the most laborious process, but it makes the results much better).
Put salt, pepper, wet the chilli a little and remove. Once the meat is cooked, add the well-cut vegetables. (Watch the YouTube video "Maria Verger's recipes").
Follow this order:
The onion.
The turnip tops.
The leek.
Stir to mix and fry everything:
Grated tomato.
Cabbage.
Parsley.
A tablespoon of pepper.
Salt.
We continue stirring and mixing all the ingredients. Put the water that covers the vegetables and let it boil for 5 minutes. Add the mushrooms. You can also put artichokes.
Season with salt and cook until the vegetables and meat are cooked. Drain the broth from the vegetables.
Inside a pan we will put a thin layer of soups and on top we will distribute half of the vegetables without broth. Repeat a second layer of soups and cover with the rest of the vegetables. We let them rest on the hot stove (without fire).
And you already have the Mallorcan soups ready to eat. Enjoy it!
* If you want them without meat, skip the first part and start the sauce with the vegetables. If you feel like it, you can also put chard and spinach after the cabbage.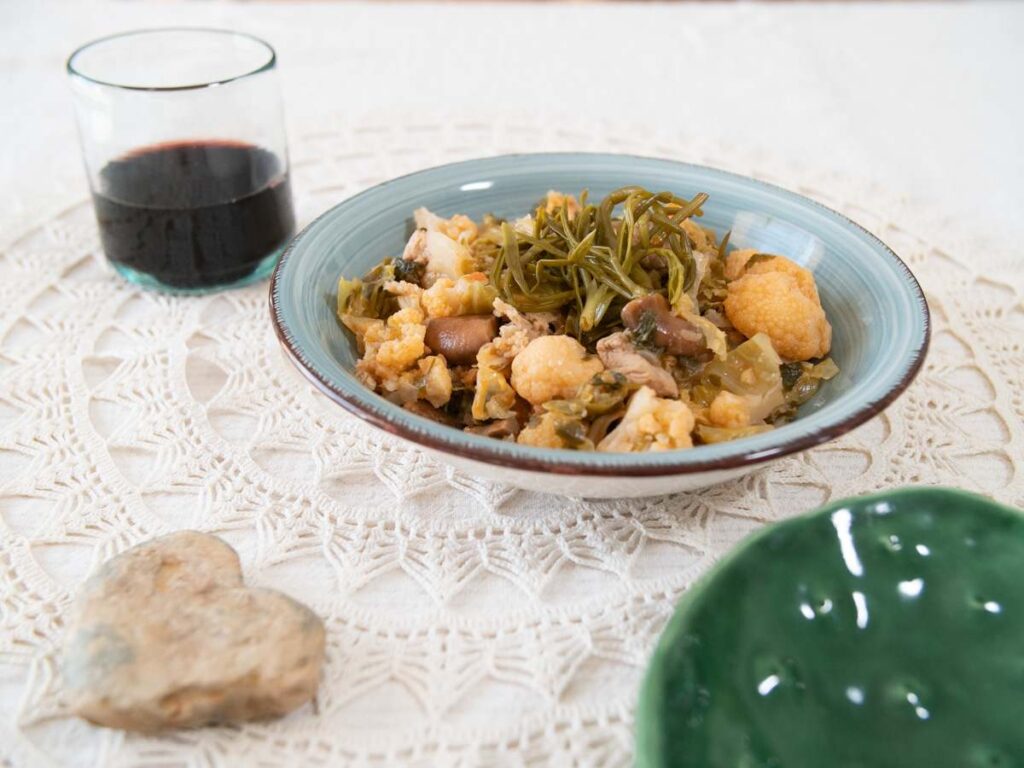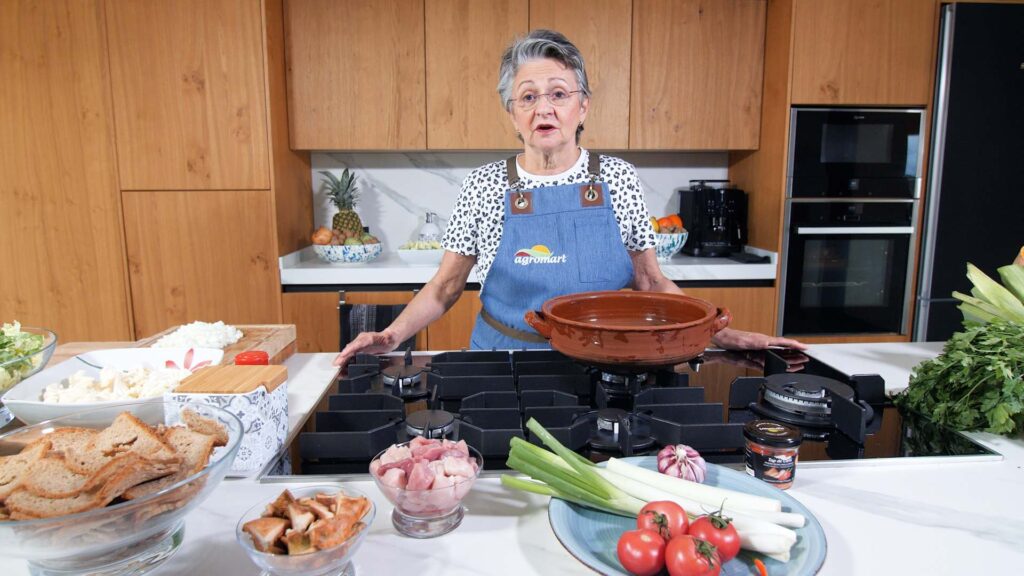 The kitchen of
Maria Verger
Recipes are like flight instructions, they take us from food and ingredients to wonderful dishes. And thanks to the good hand in the kitchen of Maria Verger, we can offer you a special selection of recipes.