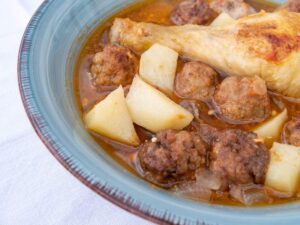 Chicken 'escaldums' with meatballs
Ingredients
Mince
Onion
Minced garlic and parsley
Salt
Be
Broth
Eggs
Scaldums
Chicken
Tomatoes
Marjoram
Laurel
Brandy
Water
Salt
Pepper
Garlic
Potatoes
Roasted almond bite
Preparation
1. Mix the minced meat with the salt, the good pepper, the grated onion, the minced garlic and parsley and the egg. It should be well mixed and bound.
2. Begin to form the floured balls. Once done, fry them until golden brown.
3. In a saucepan, begin to fry the chicken meat and the pork ribs, add salt and pepper, when they are brown, add the chopped onion and stir until it is a little transparent, then add the grated bouquet tomato. Continue making this sauce and put all the ingredients in this order: laurel, moraduix, brandy or dry wine, rectify the salt and add water (it should cover about three fingers above the sauce) and let it simmer over low heat until the meat is cooked.
4. Meanwhile, peel the potatoes, cut them into cubes and fry them.
5. When the meat is cooked, taste the broth, adjust the salt if necessary, put the potatoes, the balls and the chopped almonds in the pan.
6. When it starts to boil again, turn off the heat, let it rest for a while (if you can resist it).
And… bon appetit!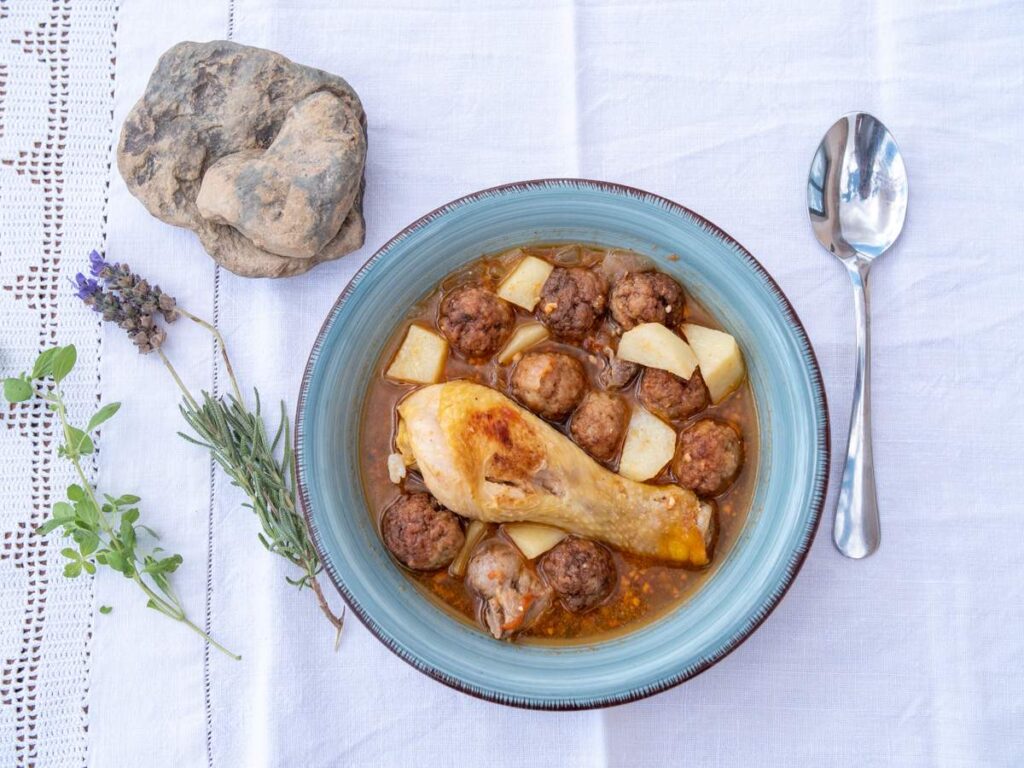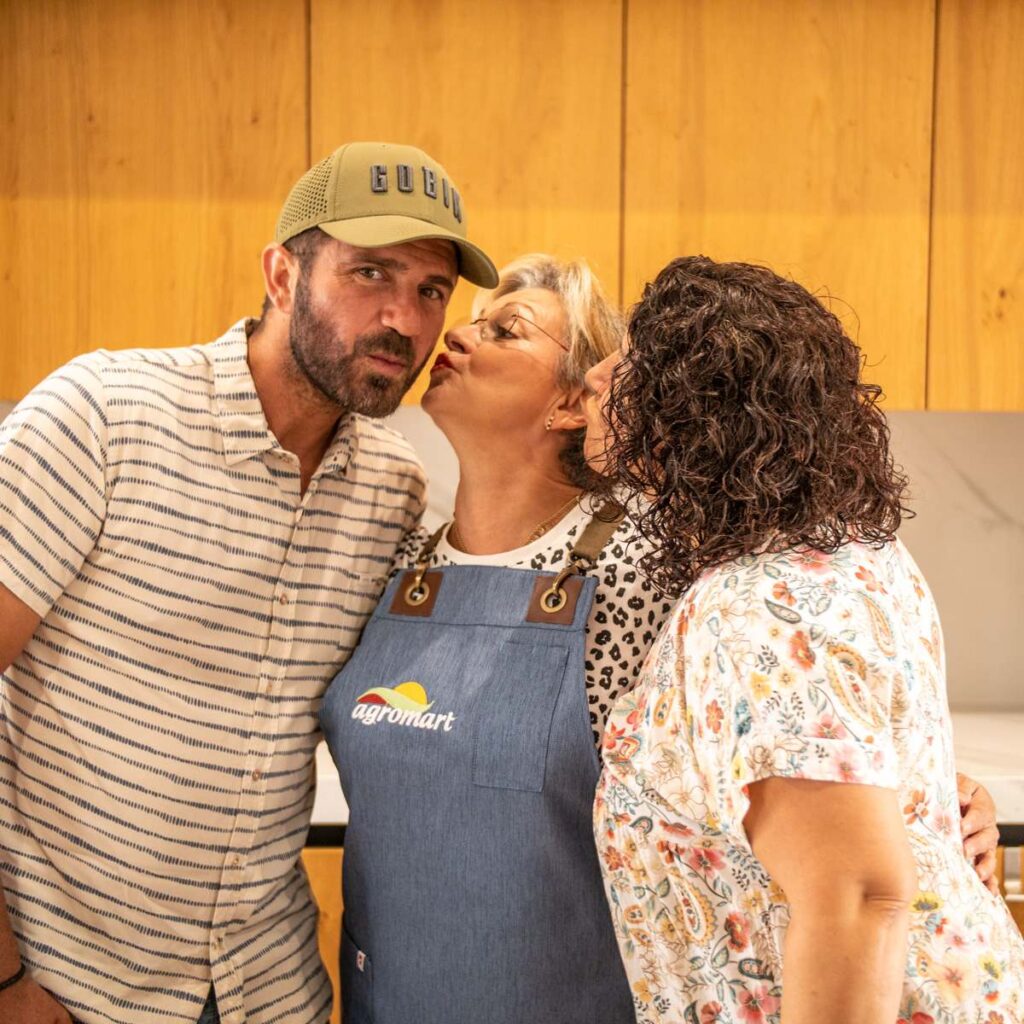 The kitchen of
Maria Verger
Recipes are like flight instructions, they take us from food and ingredients to wonderful dishes. And thanks to the good hand in the kitchen of María Verger, we can offer you a special selection of recipes.