Can you imagine being able to enjoy the local peppers we grow at any time?
Now you can! you already have available products made from three local varieties of Mallorca in cans: Pebre d'envinagrar, Pebre de cirereta and Tap de Cortí.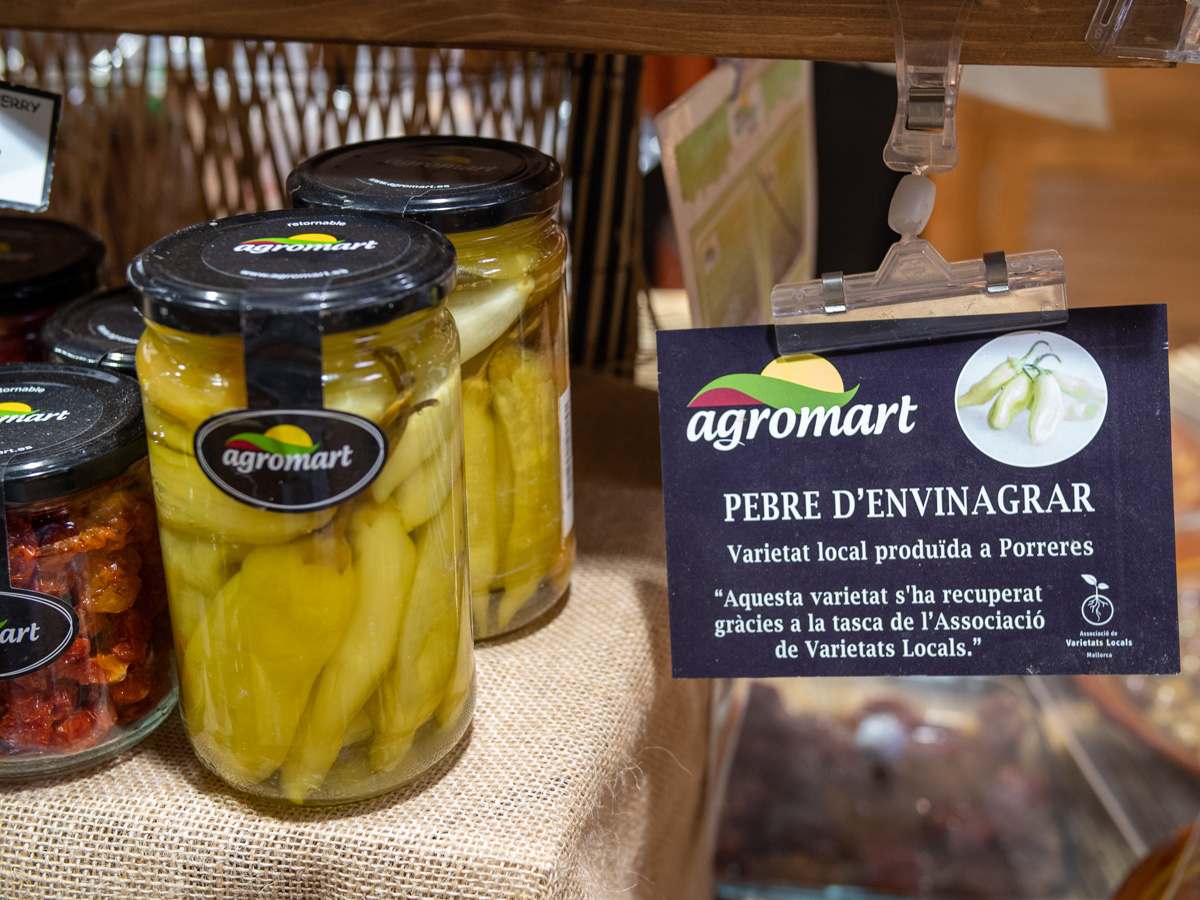 If you are a curious person, you will like to know that Tap de Cortí is well known because it is responsible for giving color, aroma and flavor to many of the dishes and sausages typical of Mallorcan cuisine. The name of this variety of pepper refers to its shape: similar to a bottle cap (the "quartí", pronounced in Mallorca "cortí", is an old measure of liquids from Mallorca that is equivalent to 26.7 liters) .
Beyond the curiosity of the origin of words, genuine local production is an act of love for the land. If we choose local varieties we protect the genetic heritage of our cultivated biodiversity.
#Km0 #Agromart #LaTerraiLesPersones #MediAmbient #SomUnOrganisme #varietatsLocals