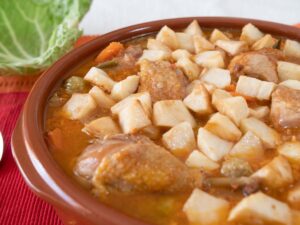 Chicken with vegetables
This is a very easy, simple recipe and within everyone's reach, even those who don't normally cook. Go ahead and try it and you will love it… This chicken almost cooks itself!

Maria Verger
Ingredients
1 chicken cut into 12-14 pieces
Vegetables to make broth (joint, celery, carrot, turnip, parsnip…)
2 liters of water
5 potatoes
1 onion
3 carrots
200 g fine round green beans
300 g sprouts (Brussels)
4 truss tomatoes, grated
1 bay leaf
1 sprig of marjoram
Salt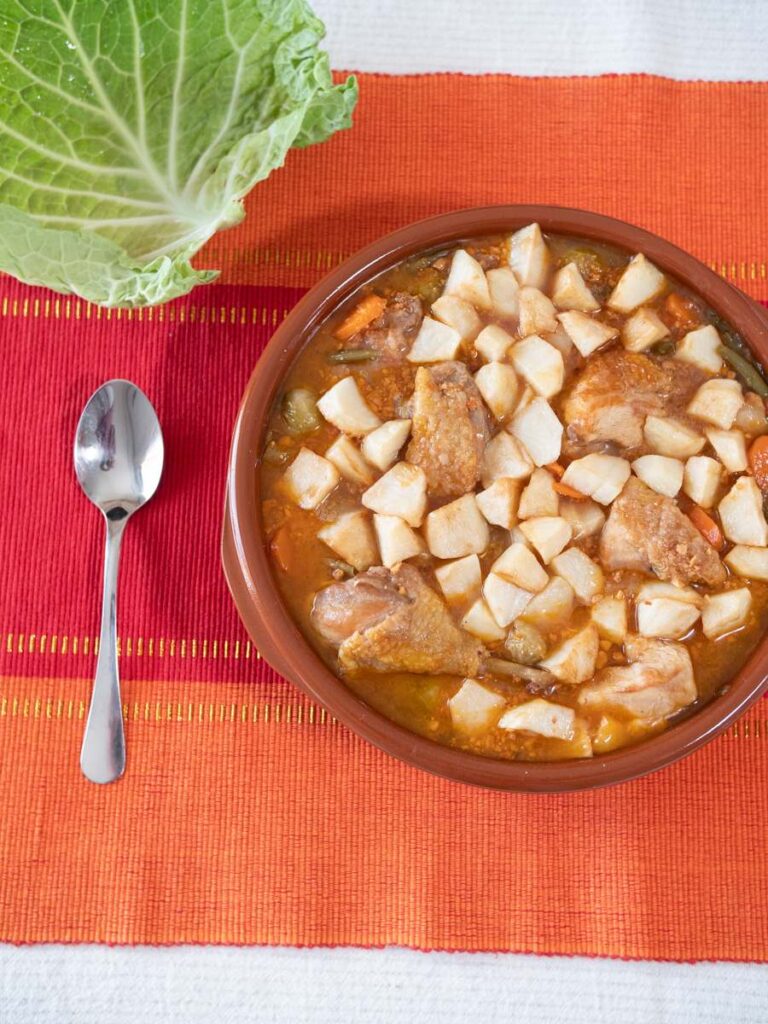 Preparation
This recipe has two parts:
1st Part
We put 2 liters of water in a pot, the vegetables to make the broth, the chicken, a little salt and boil it for 15 minutes with a pressure cooker or half an hour with a conventional pot. The meat should not be fully cooked.
Strain the broth and reserve it.
Season the chicken and pass it through flour.
Peel the potatoes, cut them into cubes and add a little salt.
In a frying pan, add oil and fry the potatoes. We reserve them.
In the same oil, fry the floured chicken and fry it until it has a good golden color and reserve it.
2nd Part
Put oil in a bowl (we can reuse the oil where we have fried the potatoes and meat), fry the onion cut into small cubes until it is coloured, continue frying the vegetables, carrots, beans, Brussels sprouts. the tomatoes, the bay leaf, the moraduix, salt and finally the brandy.
Once the alcohol has evaporated and we eat the broth until it completely covers the vegetables.
We let it boil and we put the reserved chicken meat, if necessary we will add broth, we let it boil and we check the cooking point of the meat and if it is added we put it well with salt.
Add the potatoes and when it boils again we can stop the heat and it's ready.
Enjoy!!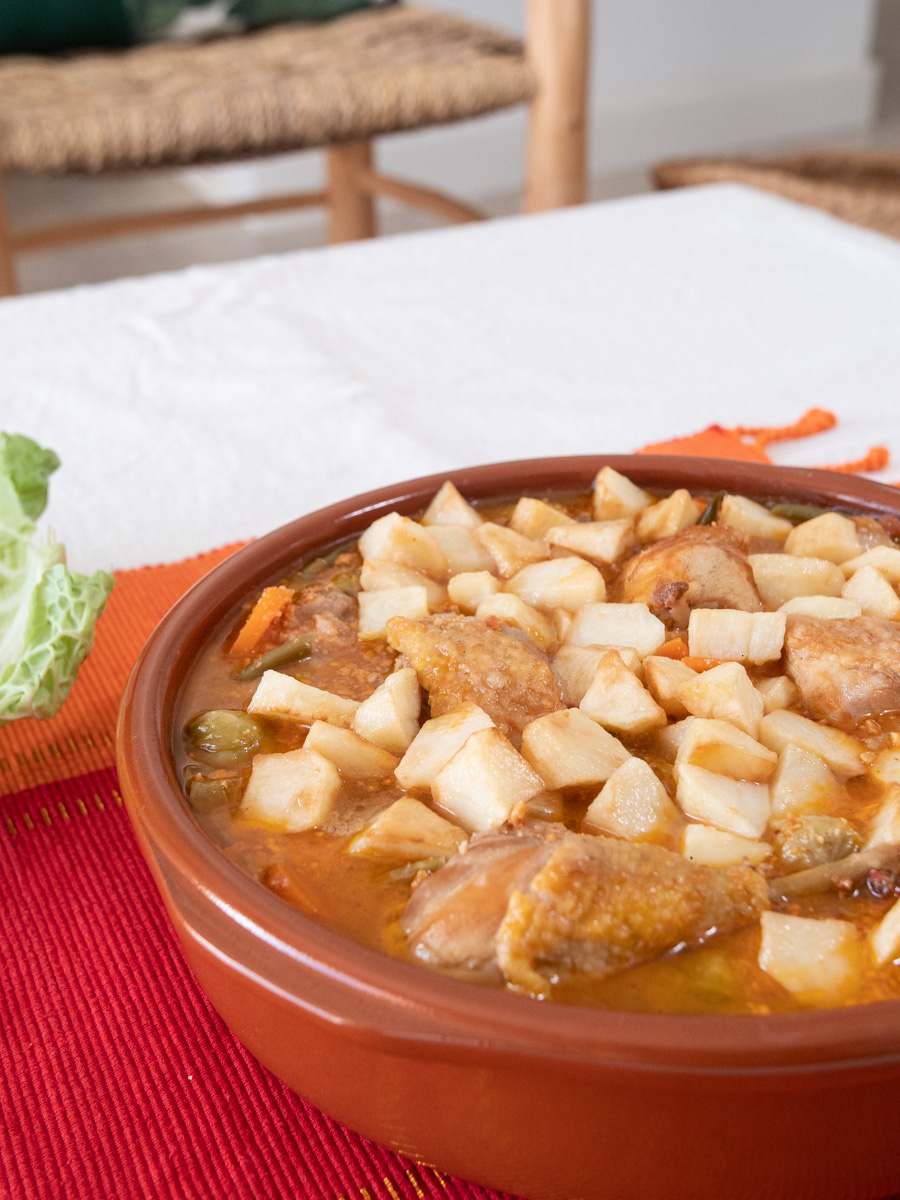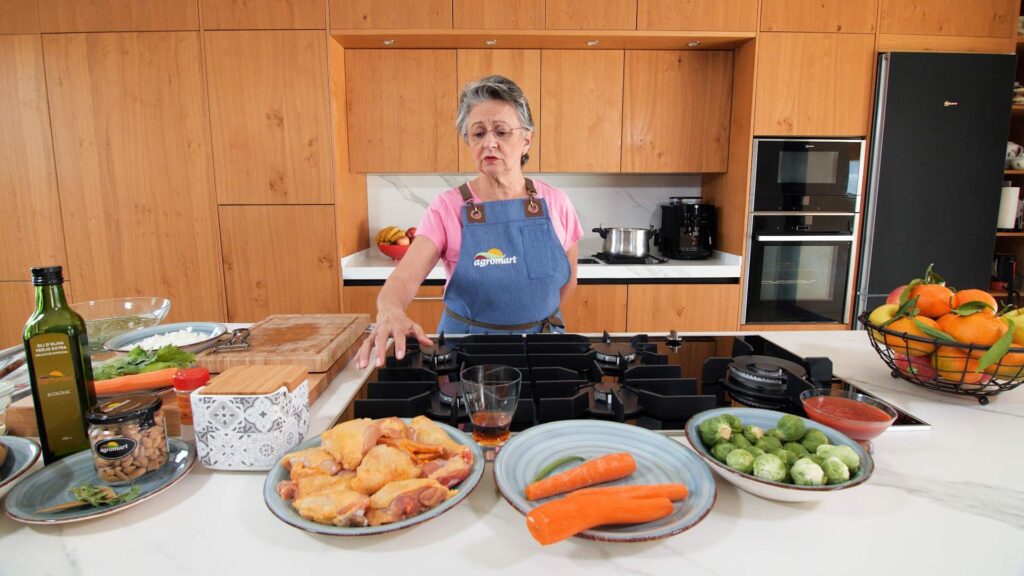 Maria Verger's kitchen
Recipes are like flight instructions, they take us from food and ingredients to wonderful dishes. And thanks to the good hand in the kitchen of María Verger, we can offer you a special selection of recipes.