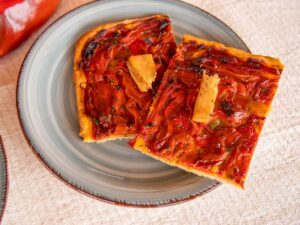 Roasted pepper flatbread
To make the dough
70 g of sunflower oil
100 g soda or sparkling water
Like a nut of butter
a pinch of salt
Flour (300-350g)
Preparation
1. Wash the peppers and rinse them. Brush them with oil and roast them in the oven for about 30 minutes at 210 degrees. Peel and shred by hand.
2. Prepare a mash with the garlic and parsley. Mix the bite with the peppers, salt, good pepper and a little extra virgin olive oil.
3. To make the paste, mix all the ingredients and knead until you get a fine dough that does not stick and is easy to stretch. Let rest for a bit.
4. Spread the dough with the thinner or by hand on a baking paper.
5. Once stretched to your liking (I like it very thin) place the peppers on top of the pasta, so that it is well covered and bake in the lower part of the oven at 200 degrees. Halfway through we look at how the color is and if we like the pasta more or less cooked, we keep it a little longer in the oven or take it out.
Optional: You can put tuna, sardines, bacon… to taste of the consumer.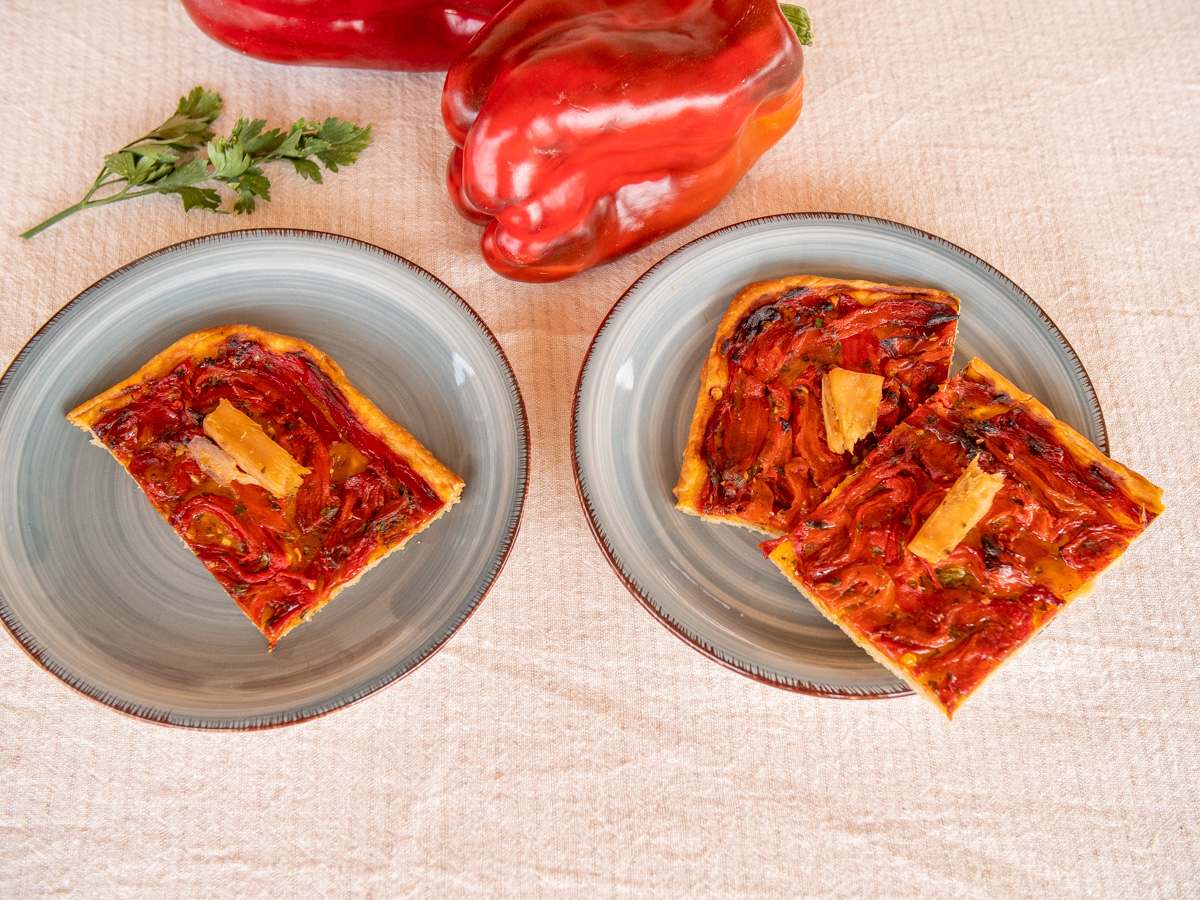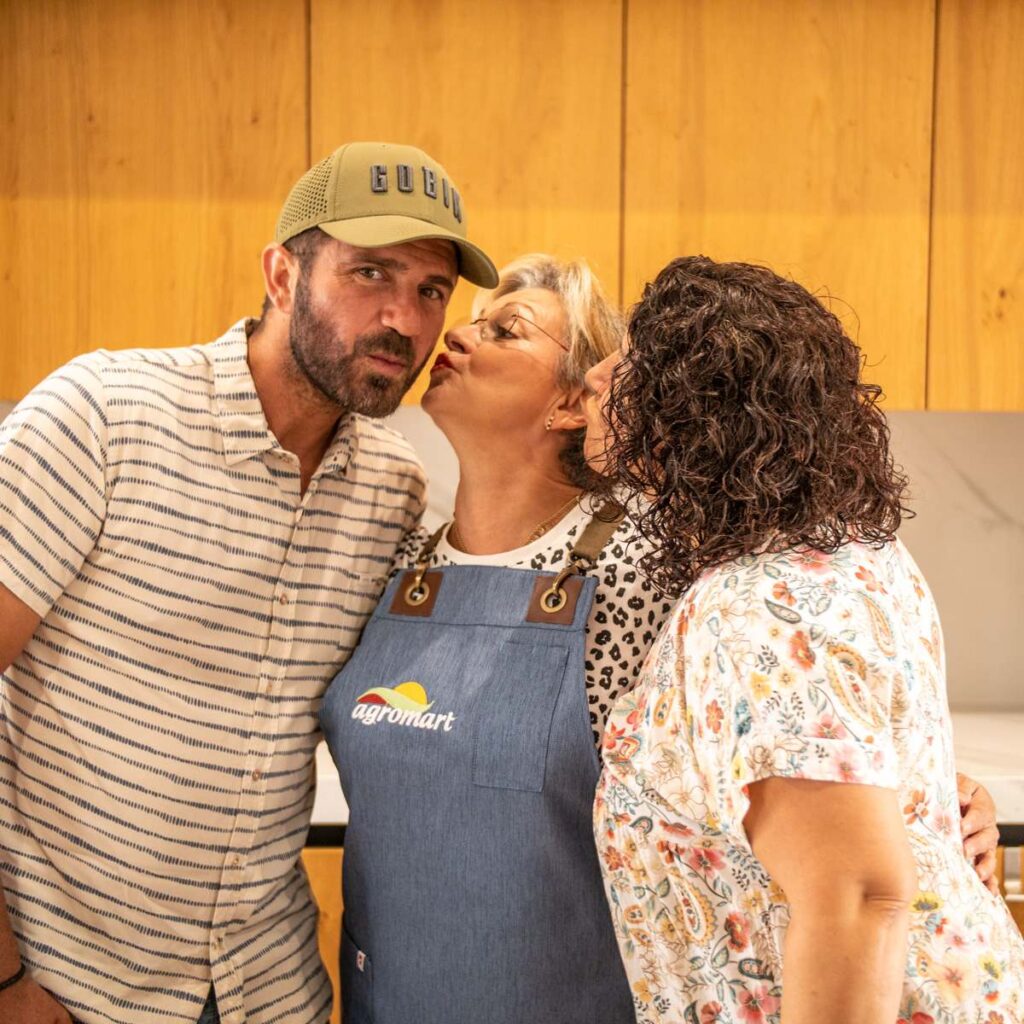 Maria Verger's cooking
Recipes are like flight instructions, they take us from food and ingredients to wonderful dishes. And thanks to the good hand in the kitchen of María Verger, we can offer you a special selection of recipes.