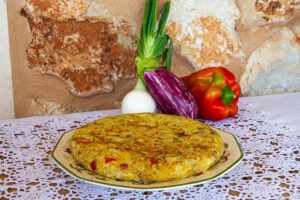 Potato tortilla with vegetables
Ingredients
Half a kilo of potatoes
1 small red pepper
1 small eggplant
Potato tortilla with vegetables recipe
1. Peel the potatoes and cut them into cubes. Add salt. Also, cut the onion, red pepper, and eggplant into small cubes and add salt to taste.
2. In a pan, heat olive oil and fry the potatoes.
3. After the first turn, we can start adding the onion, red pepper, and eggplant in that order. Fry everything together, and when the potato and onion have taken on color, remove it from the heat and strain it to remove excess oil.
4. In a deep bowl, beat the eggs with a little salt. Then mix them with the fried potatoes and vegetables.
5. Once it is well mixed, make the omelette. Flip it over. Very important! The plate for flipping the tortilla must have the same diameter or slightly less than the pan.
Enjoy!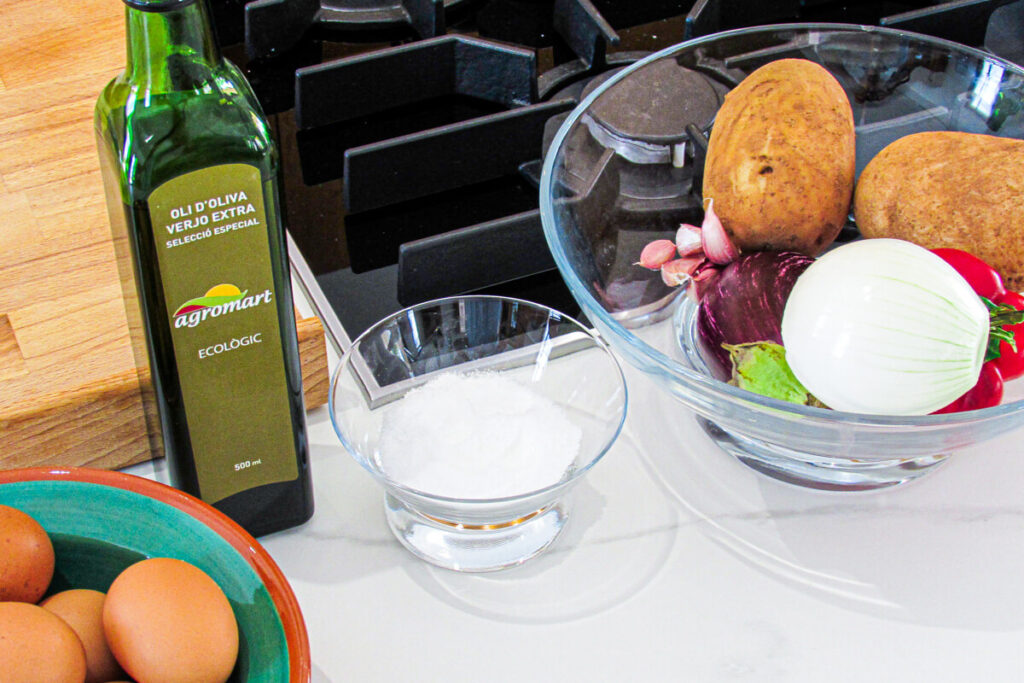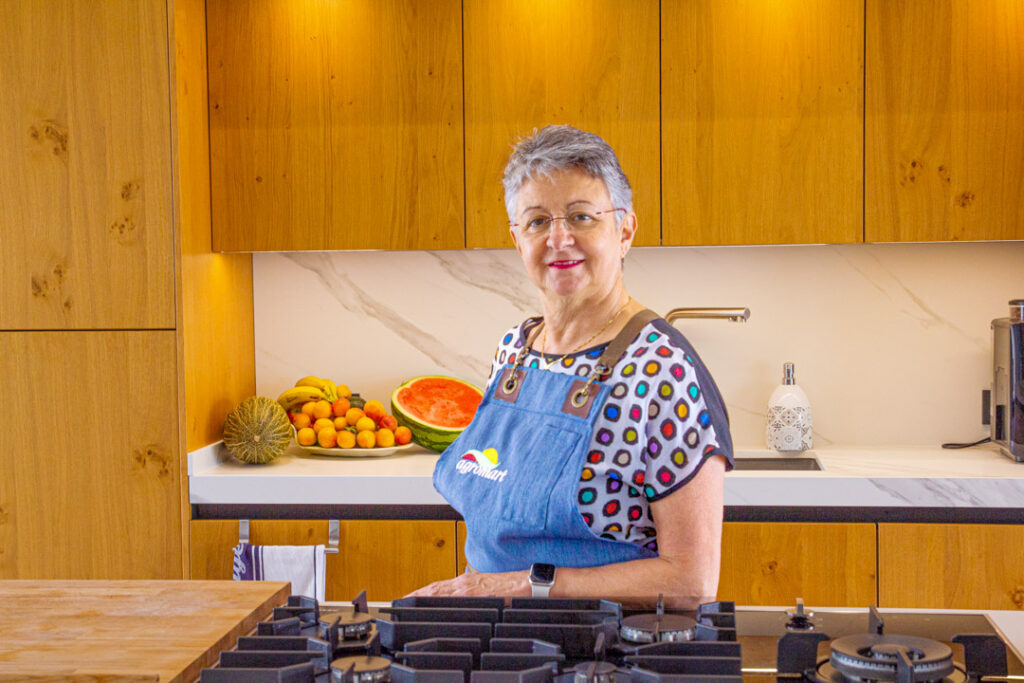 Maria Verger's
Kitchen
Recipes are like flight instructions, they take us from food and ingredients to wonderful dishes. And thanks to the good hand in the kitchen of María Verger, we can offer you a special selection of recipes.