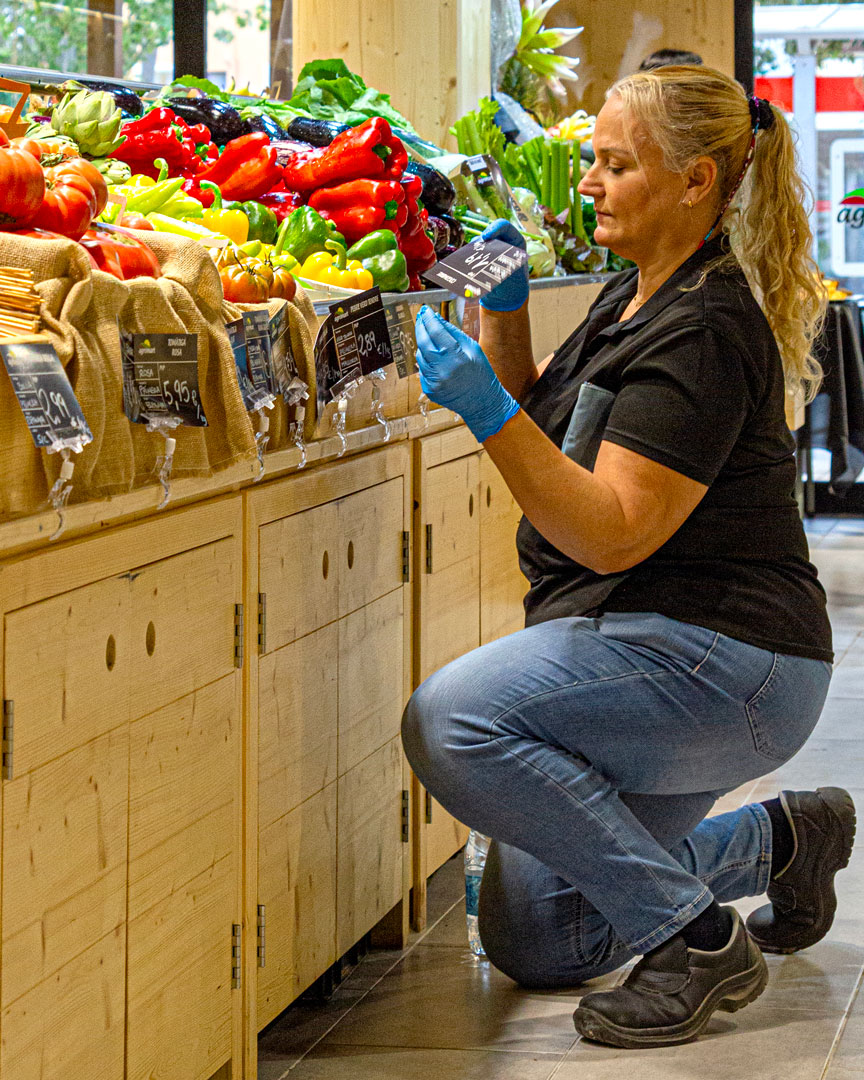 We are very happy to announce that we have oponed a new Agromart store, which is located at Avinguda Rei Jaume I, number 107 in Santa Ponça, Calvià.
The new store will be open every day of the week: from Monday to Saturday, from 8:00 am to 9:00 pm and on Sundays from 8:00 am to 2:00 pm.
At the inauguration of the new store in Santa Ponça, the four founding partners of Agromart Balear were present: the Figuera brothers Miquel, Apol·lònia and Rafel, and Tomeu Lliteres.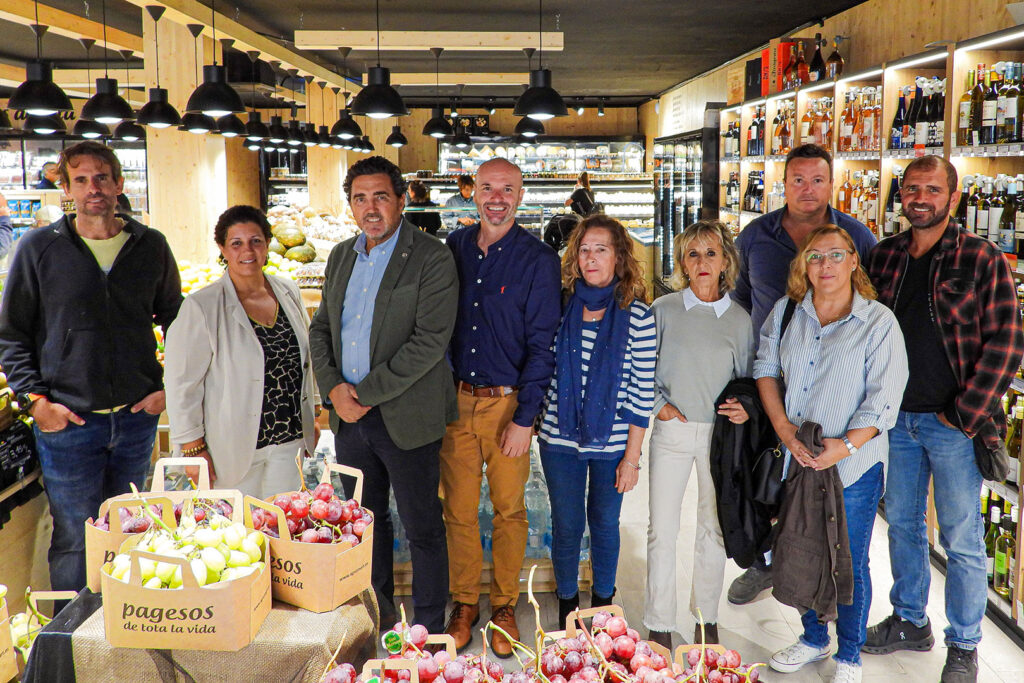 The best local products at Agromart Santa Ponsa
In the store, you will find local fruits and vegetables, grown on our farms located in Porreres and Felanitx and from 10 other municipalities in Mallorca, thanks to production agreements with other farmers of island.
The Santa Ponça store also has a selection of the best local, national and international cheeses and wines, high-quality dried fruits, flours, cereals and legumes, as well as many other organic and Mallorca gourmet products.
All Together, there are more than 3,500 products that cater to all tastes and types of customers.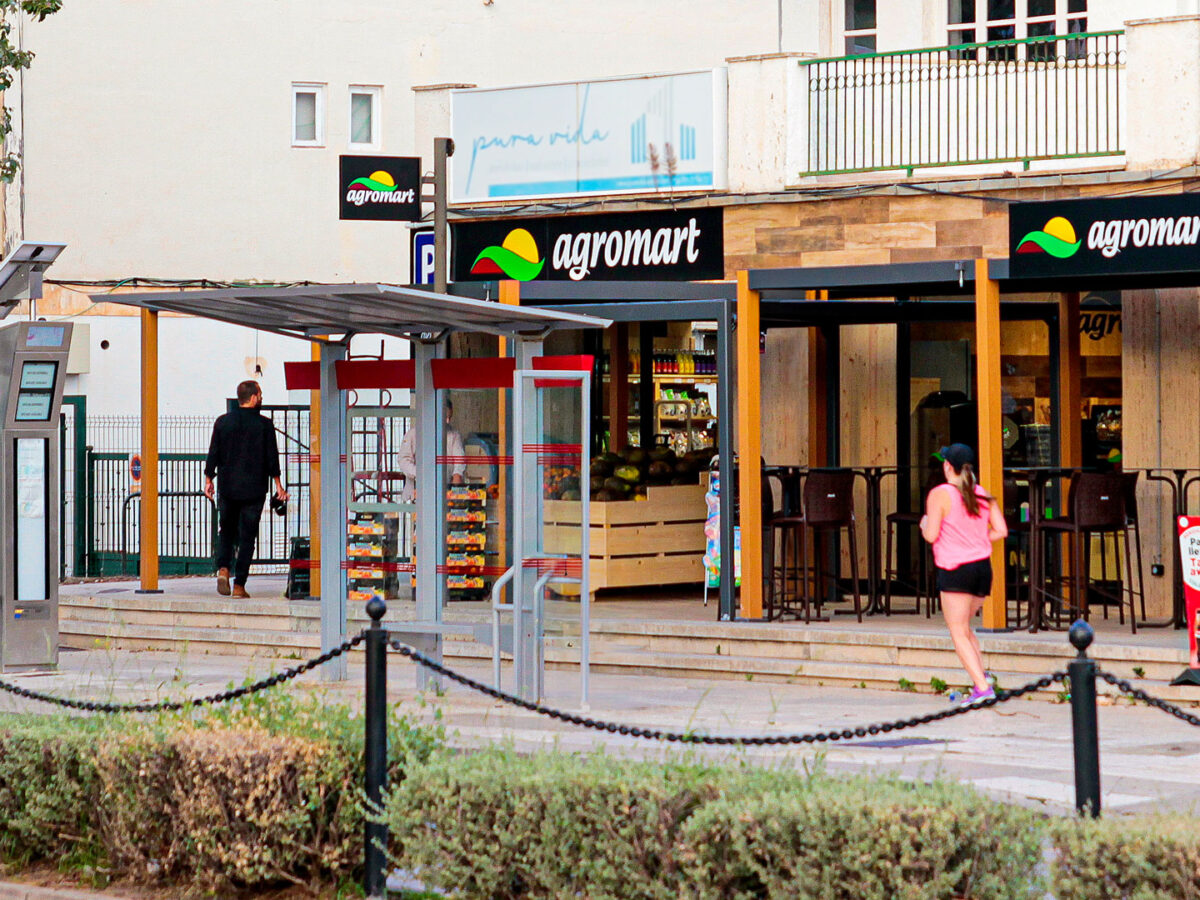 Agromart Santa Ponsa Calvià
Avinguda Rei Jaume I, número 107
With this new store in Calvià, the Agromart network of stores expands and you can now find us in Porreres, Santanyí, Sineu, Campos, Vilafranca, Manacor, Artà, Port Alcúdia, Pollença, Sóller, Inca, Binissalem, Marratxí, Bunyola, Portals Nous and Palma. Visit one of our 22 stores spread throughout the island of Mallorca and don't forget to check out our offers section where you can find Agromart products and many more products on sale. Don't miss this opportunity!