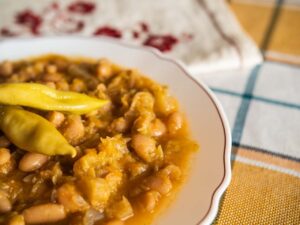 Stewed white beans
Ingredients
300 g of white beans
30 g of organic extra olive oil
1 head of garlic
1 onion
1 tablespoon marjoram
1 bay leaf
1 tablespoon cumin
4 vine tomatoes
700g cabbage
300g pumpkin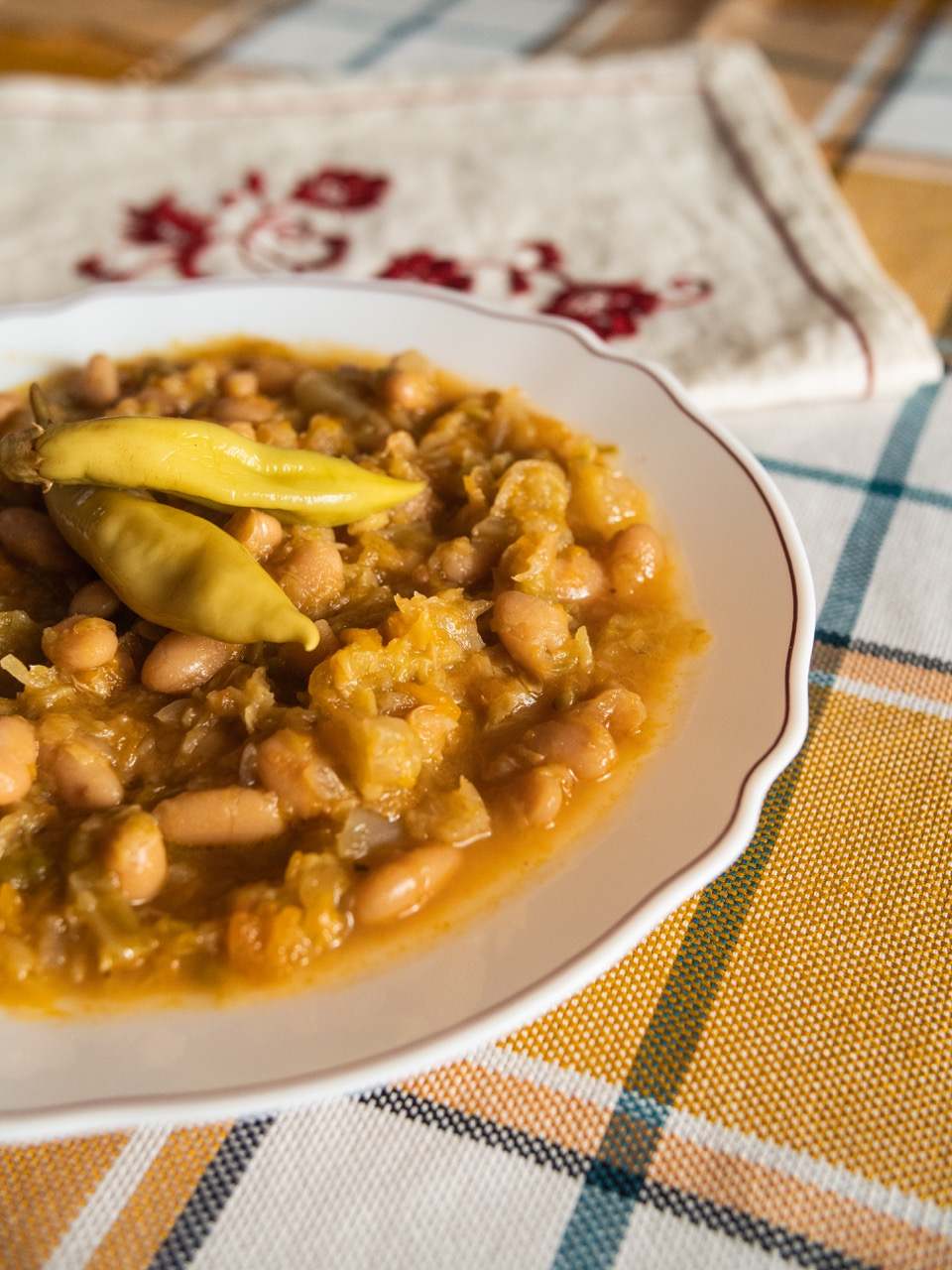 Preparation
The beans must be put to hydrate the day before, about 12 hours, with water without chlorine.
Heat the oil in the pressure cooker, then fry the whole head of garlic, then add the onion and when it is golden add the bay leaf, a teaspoon of marjoram, a teaspoon of cumin, stir well and add the grated vine tomato.
We continue with the sauce, add salt, the chopped cabbage, stir to mix well, then add the pumpkin, beans and water.
Stir again and mix all the ingredients well, add salt, cover the pot and let it cook under pressure for 25 minutes.
I hope you like it!
Enjoy!!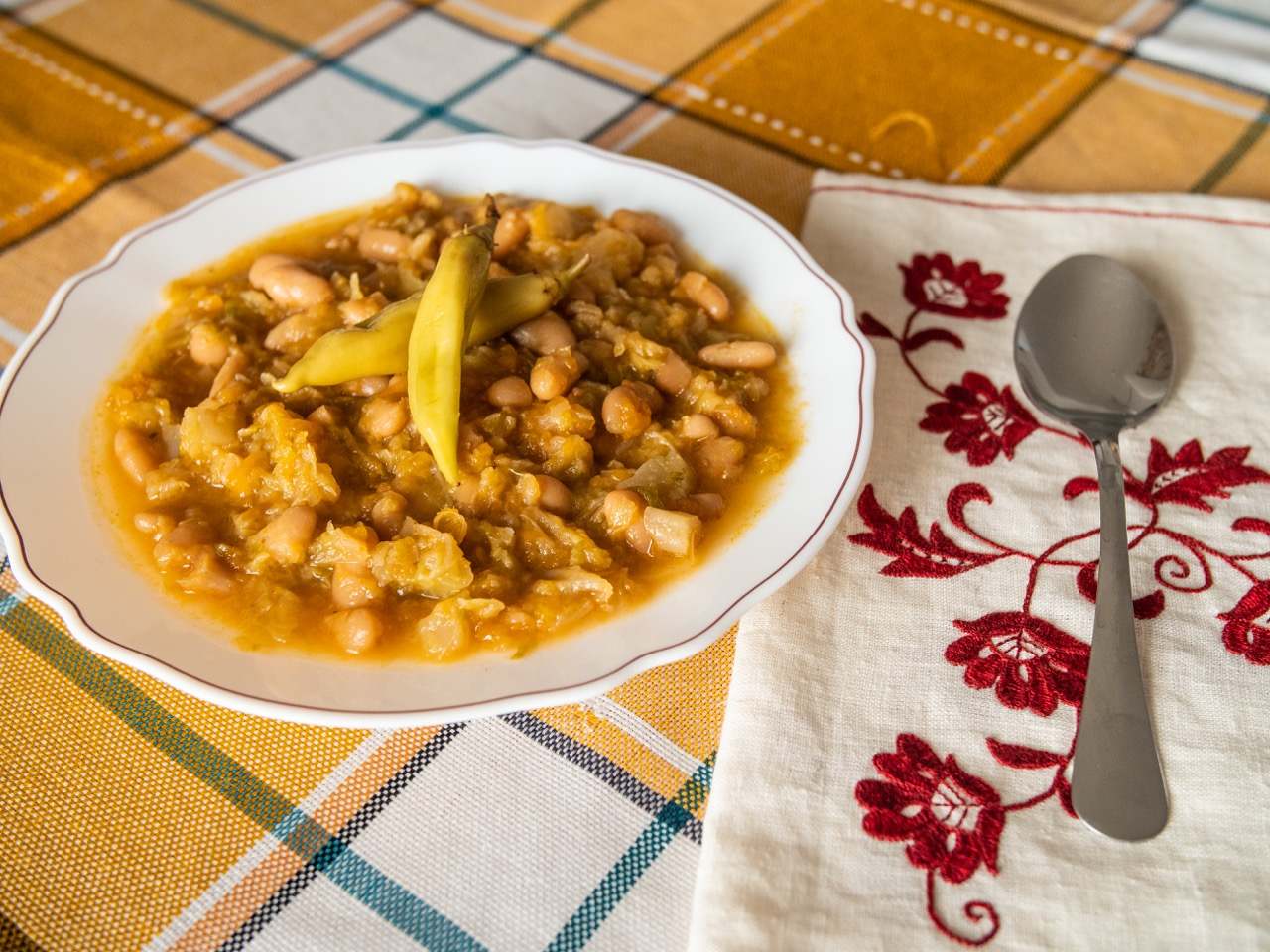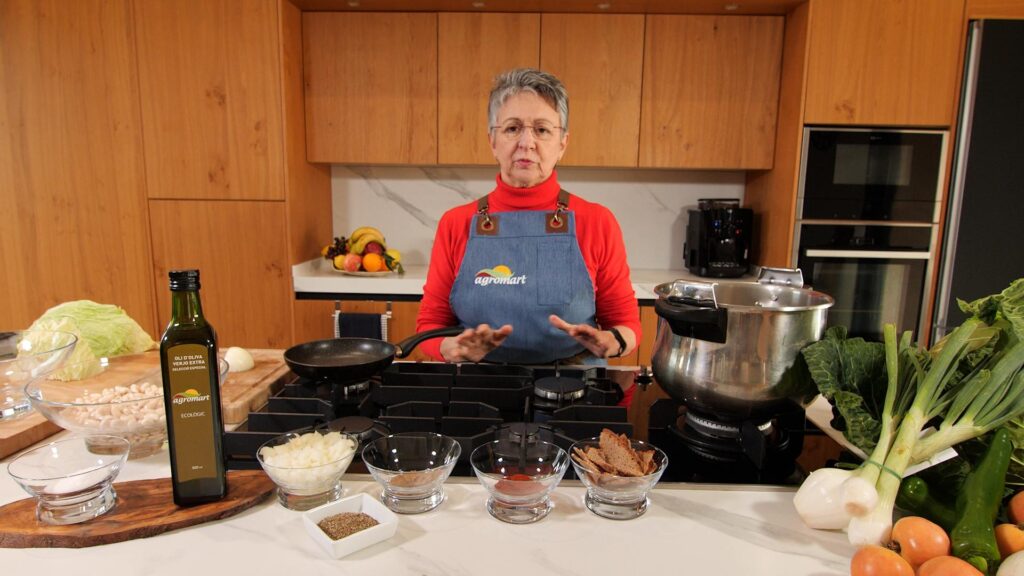 Maria Verger's kitchen
Today we show you how to make delicious white beans with vegetables. Beans or mongetes are the seeds obtained from many varieties of leguminous plants that have been basic in food for thousands of years.