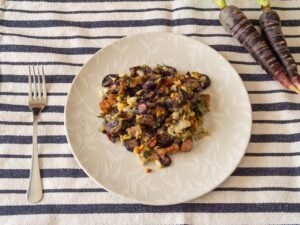 Fried purple carrot
Today we bring you an unknown recipe for fried purple carrot, known in Mallorca as 'pastanaga negra' or 'safarnària'. This carrot has a certain spicy touch and is a little less sweet than the orange carrot.

Maria Verger
Ingredients
1/2 liter of organic virgin olive oil
40 g of pine nuts
50 g of raisins
1 black pudding
200g bacon
1/2 cauliflower
10 turnip tops
1 bunch of fennel
3 bunches of purple carrots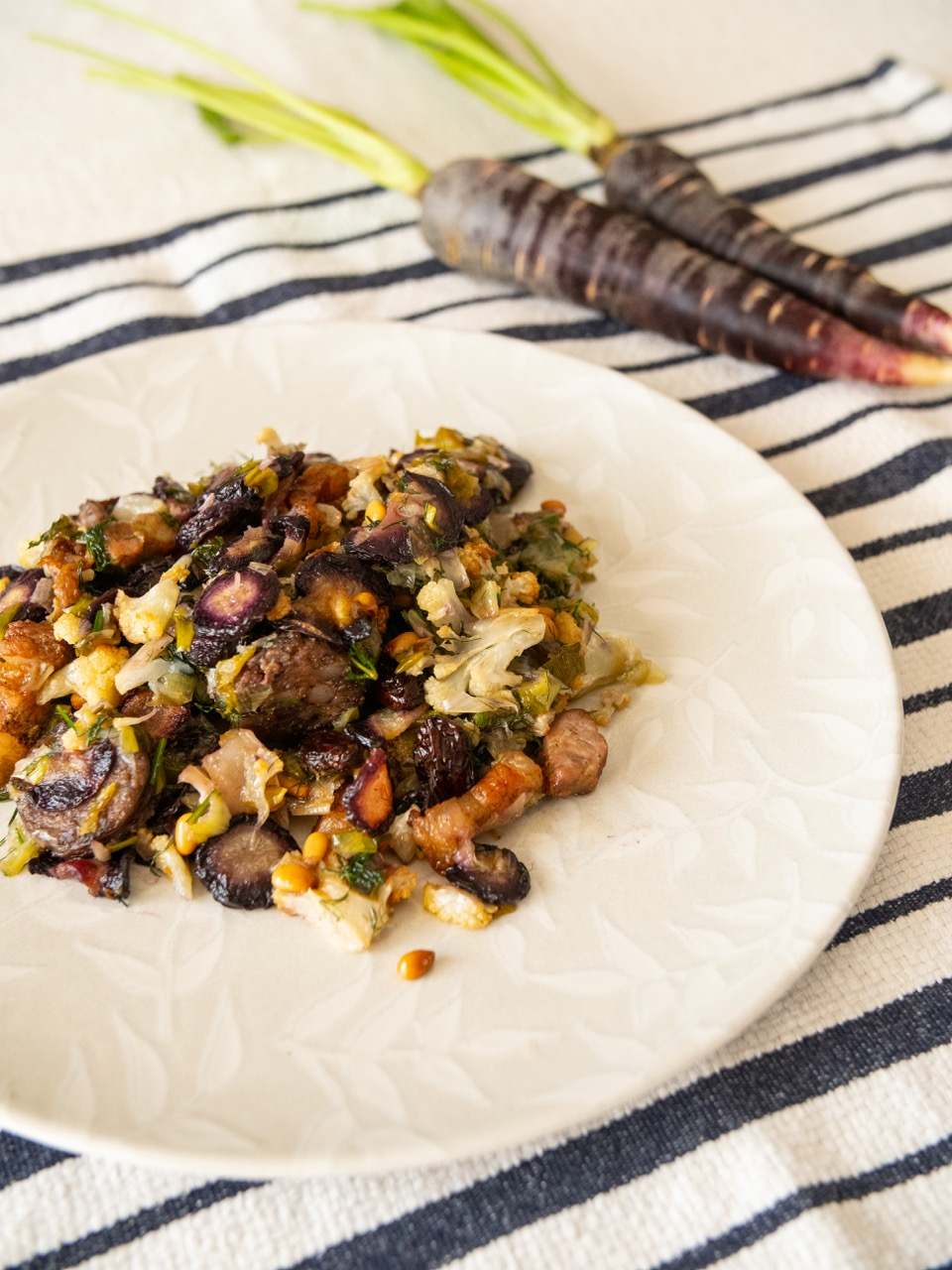 Preparation
Each of the ingredients are fried separately, once cooked they are put in a thick casserole.
We will start with the pine nuts, the raisins, the black pudding, the ventresca, in this order.
Now we will fry the carrots cut into thin slices and when removing them from the pan we will let them drain in a strainer to remove the excess oil, once drained they are put in the casserole.
We will add oil to the pan as we need it and reuse what we have drained.
We will do the same with the cauliflower, cut into small florets, the segments, cut small and a little before finishing this cooking we will add the finely cut fennel.
When we have all the ingredients in the casserole we will place it on the fire and mix carefully until it is very hot.
I hope you like it!
Enjoy!!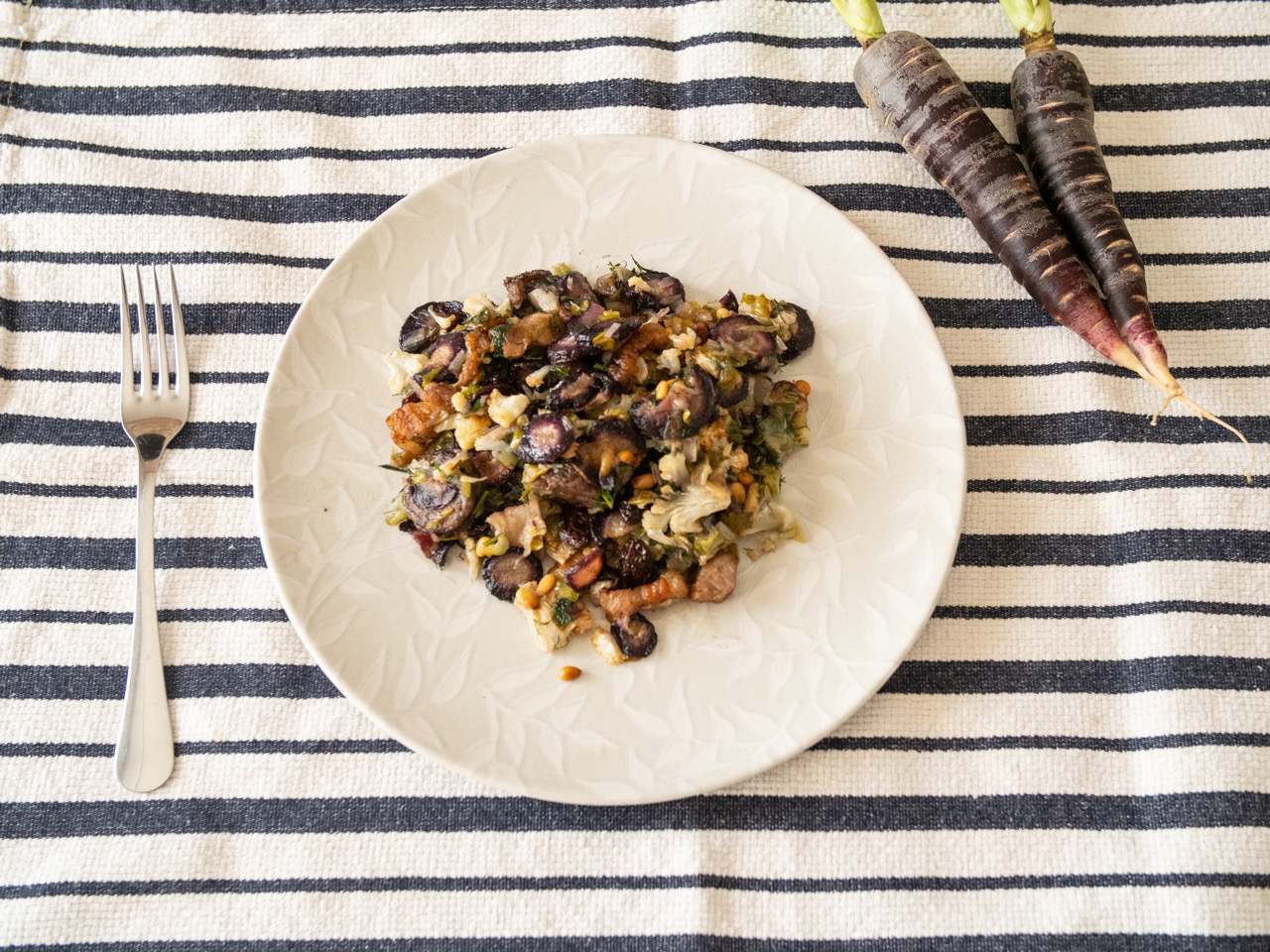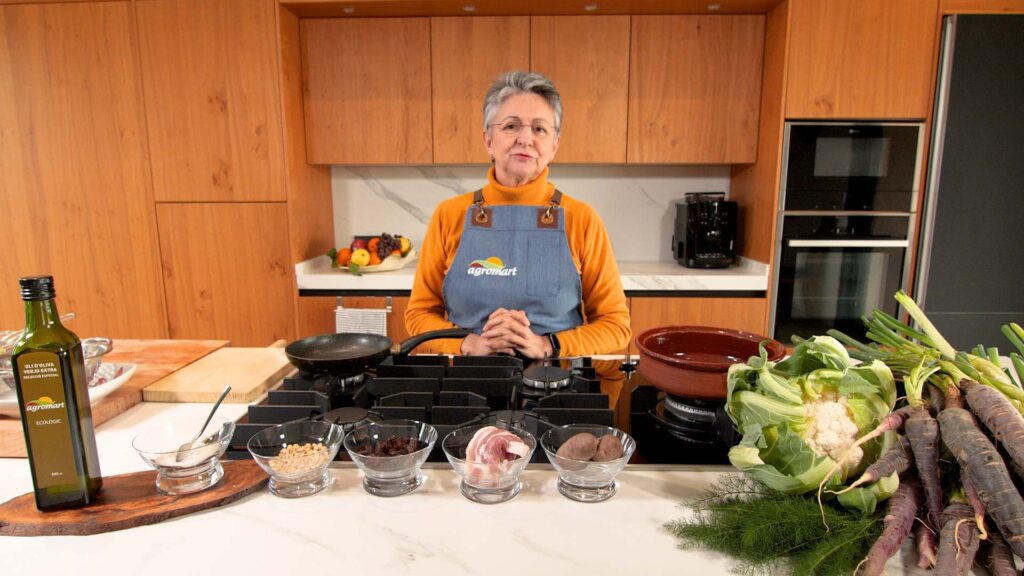 The kitchen of
Maria Verger
The 'frit de pastanaga negra' is a traditional Mallorcan recipe, so traditional and old that it is even unknown to many Mallorcans. The 'frit' is a classic in Mallorca, a dry stew with seasonal ingredients and adapted to the different times of the year. This is done between March and May, which is the season of the purple carrot.