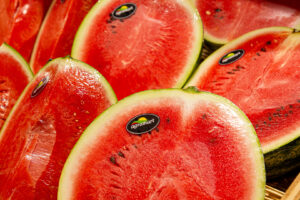 Agromart's watermelon are a refreshing low-sugar fruit, perfect to fight against the heat.

They come from our own production in Son Mesquida Felanitx.
This year, the production of watermelon and melon has been challenging due to the unusual weather conditions in June.
There were heavy rains and flooding in the plain area of Mallorca, with up to 200 liters of water per square meter in just 2 days.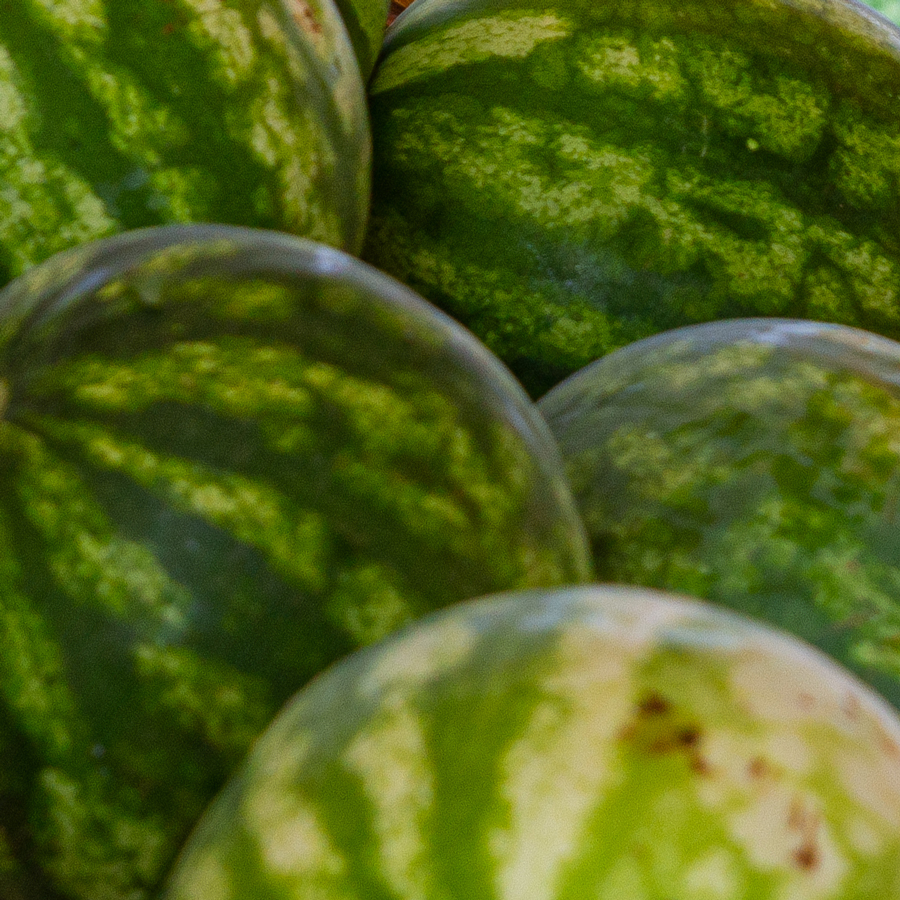 Nevertheless, we have a forecast to harvest around 25,000 KG of watermelon weekly in the upcoming months to supply all our Agromart stores on Mallorca.
These watermelons are from our own production, harvested from our farms in Son Mesquida Felanitx.
Characteristics of watermelon
Watermelon is a very refreshing fruit, the best ally against high temperatures.
It is a low-sugar food, which makes it an interesting alternative to ice cream during the summer months.
It has a smooth and non-porous skin texture, with a green color in two or more shades.
The flesh is red in color and has a sweet taste.
It is the fruit with the highest water content, approximately 95% of its total weight.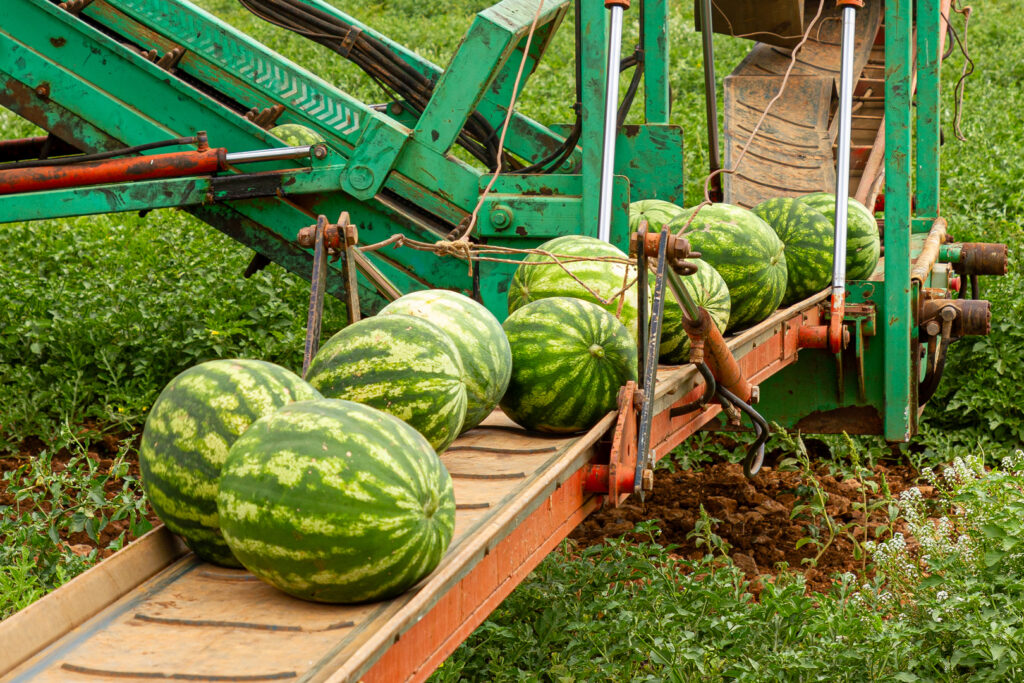 Despite the climatic difficulties, the watermelon production has been a success, and we will be able to enjoy this refreshing low-sugar fruit during the summer.
It is a reminder that loving the land, we will overcome obstacles and enjoy the fruits of our labor.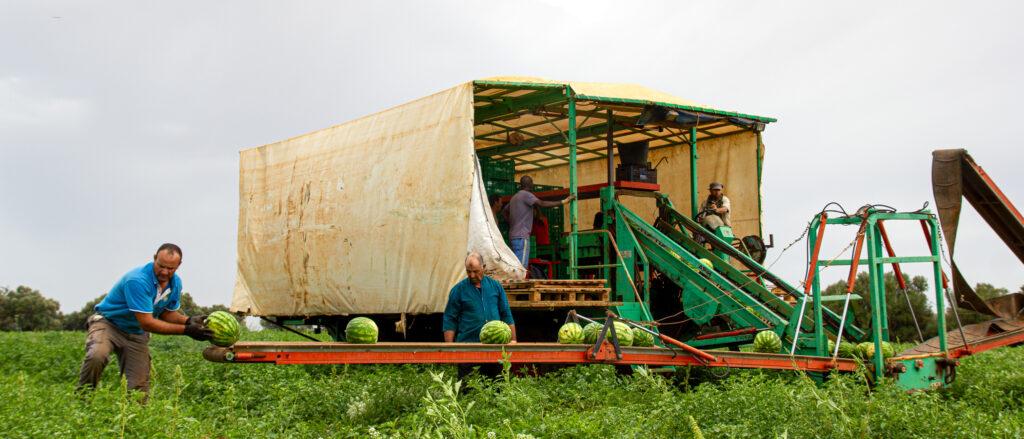 At Agromart, you will find a wide variety of fruits and vegetables. Visit one of our 21 stores spread throughout the island of Mallorca, and don't forget to check out our offers section, where you can find Agromart products and many more items on sale. Don't miss this opportunity!